This post is presented by our media partner The Growth Op
View the original article here.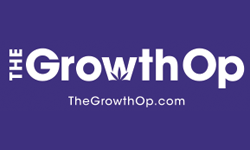 Article content
Actress and businesswoman Gwyneth Paltrow had a good time in the 1990s.
A recent guest on The Late Late Show with James Corden, alongside Hilary Swank, Paltrow recalled partying in the 1990s and what it was like to rise to stardom during that time
Article content
More recently, Paltrow, 50, has turned her focus to her health and wellness brand and also invested in the cannabis industry.
In an interview with the New York Times in 2019, Paltrow said she believed psychedelics could play an important role in treating mental health.
"I think how psychedelics affect health and mental health and addiction will come more into the mainstream," she said.
A 2020 episode of Goop Lab, a six-part Netflix series, also documents the healing potential of psilocybin, the active ingredient in magic mushrooms.
Despite her willingness to explore the topic, Paltrow told the Times she has never consumed any psychedelics herself, adding that she's "terrified" of the prospect.
Despite the stance, Paltrow told Corden there is "undeniably some link between being in that state and being connected to some other universal cosmic something."
Article content
A drug she has taken, though, is cocaine. In the '90s, someone could easily get away with such activities, she told Corden.
"Interestingly enough, there were no paparazzi," she said. "You could stumble out of a bar and go home with some rando and no one would know."
Paltrow was on the show to promote, The Goop Pursuit, a four-part podcast series focused on "pleasure, healing, beauty and change," reports Vanity Fair. 
Swank, for her part, was promoting ABC's new drama, Alaska Daily. The two also shared a moment while discussing their careers, noting that they won Academy Awards in back-to-back years.
"You were famous in the nineties and I wasn't," Swank said, via People.
Paltrow is also an investor in the cannabis beverage company Cann, which was co-founded by Luke Anderson, who Paltrow used to babysit.
"She used to change my diapers and now she supports me in selling drugs," Anderson previously told the New York Post.
Last year, Cann raised almost $35 million ahead of its launch in Canada. The celebrity-backed cannabis beverages retail for $20.95 for a 4-pack at the Ontario Cannabis Store.
We'd love to hear from you. Get in touch with feedback and story tips at thegrowthop@postmedia.com
This post was originally published by our media partner here.