This post is presented by our media partner The Growth Op
View the original article here.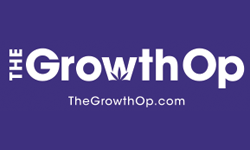 Cannabis makes up bulk of confiscated substances
Article content
Ireland's Revenue officers and the K9 counterparts have been plenty busy in recent days, intercepting three separate shipments of drugs, primarily cannabis.
Article content
As part of routine operations to combat the importation of illegal drugs, officers examining parcels that promised to be "tuxedos," "tea," "board games," "jeans," "car organizers" and "pet blanket" turned out to be anything but.
During two interceptions at properties in Dublin, officers seized illegal drugs worth more than $503,200, per a statement from the agency.
The hefty haul included just shy of 18 kilograms of herbal cannabis — the recreational form of which is illegal throughout Ireland — as well as small quantities of butane honey oil, cannabis resin, MDMA, ecstasy tablets, cocaine and synthetic cannabinoids.
Both possession and cultivation of cannabis "is illegal in Ireland and can result in fines and imprisonment. However, Irish law does allow the sale of CBD," notes information from Cannigma.
Article content
The packages of illegal cargo originated in North America, Europe and the U.K. and were destined for different addresses across Ireland, Revenue reports.
Of course, Revenue officers finding the illegal drugs received a helpful assist from detector dogs Bailey and Sam, a regular and reliable dynamic duo in a number of illegal interceptions over recent years.
In January of 2022, for example, the dogs were alerted to suspicious packages containing illegal drugs, including 15.5 kilograms of cannabis, worth more than $472,000, Revenue reported at the time.

In a separate confiscation on June 20, again as part of routine operations, Revenue officers examining parcels at a premise in Athlone discovered almost four kilograms of weed estimated to be worth almost $110,000. The packages from Spain were meant to be sent to addresses in Dublin.
Revenue investigations into both seizures are continuing.
Other seizures by Revenue over the last few weeks include $1.8 million in heroin and cocaine, about $137,000 worth of cannabis and approximately $3.8 million of weed.
Subscribe to Weekend Dispensary, a new weekly newsletter from The GrowthOp.
This post was originally published by our media partner here.