This post is presented by our media partner The Growth Op
View the original article here.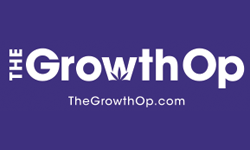 52 per cent of respondent dentists reported that they've had patients arrive for appointments high on cannabis or other drugs
Article content
If a person is going to get high, doing so right before the often cringeworthy, anxiety-inducing trip to the dentist might be the perfect time.
Article content
The group points to new survey results that show 52 per cent of respondent dentists reported that they've had patients arrive for appointments high on cannabis or other drugs. The finding was uncovered in two online surveys, one for 557 dentists and the other for 1,006 consumers, earlier in 2022.
Dental anxiety and fear are real
Figures released by dental survey site DentaVox in 2018 — reflecting input from about 18,000 patients in countries like the U.S., U.K. and Germany — indicated a third of U.S. respondents don't go to the dentist because of dental anxiety or fear.
Article content
According to Dental Products Report, 39 per cent of those polled noted they are afraid of the pain, 24 per cent were none-too-taken with the smell of chemicals, 21 per cent had no love for the drill sound, seven per cent reported fear of being stuck in the dental chair, five per cent said they were afraid of having to keep their mouth open for a long time, five per cent dread dental-related discomforts altogether and 4.6 per cent voiced being afraid of getting the dental bill.
Dentists, however, would like patients to kindly refrain from partaking before their visits, with concern that the percentage of high patients could rise even more as use of recreational and medicinal cannabis in the U.S. increases.
Cannabis users may need more anesthesia
Article content
Gallup reports that 16 per cent of Americans report they smoke cannabis, up slightly from the 12 to 13 per cent the pollster recorded from 2016 to 2021. That is far lower than the 48 per cent of surveyed U.S. adults who report they have ever tried weed, a group that amounted to just four per cent of those polled in 1969.
"Unfortunately, sometimes having marijuana in your system results in needing an additional visit," says ADA spokesperson and New York dentist Dr. Tricia Quartey, since being high can limit the care that can be delivered.
More than half of dentists, 56 per cent, did just that. Additionally, a little less than half, 46 per cent, reported sometimes needing to up anesthesia.
Study results published in 2020 indicated weed use affected the amount of anesthesia needed for patients receiving surgery for a broken shin bone.
Article content
Weed consumers needed an average of 37.4 millilitres of anesthetic compared to 25 mL for non-users. Additionally, cannabis users had reported pain scores averaging six compared to 4.8 for non-users.
Marijuana anxiety and paranoia likely will not help that dental visit
But beyond physical consideration, "marijuana can lead to increased anxiety, paranoia and hyperactivity, which could make the visit more stressful," Dr. Quartey contends. "It can also increase heart rate and has unwanted respiratory side-effects, which increases the risk of using local anesthetics for pain control."
As for the teeth themselves, the ADA has some cautions regarding cannabis and the munchies. Pointing out that regular marijuana users are more likely to have significantly more cavities than non-users, Dr. Quartey notes that "the active ingredient in marijuana, THC, makes you hungry, and people don't always make healthy food choices under its influence."
Article content
Citing responses from the recently completed consumer survey, the ADA notes that 39 per cent of patients reported using cannabis, with smoking being the most common form of use. As well, 25 per cent of those surveyed said they vaped, half of whom vaped marijuana.
"Smoking marijuana is associated with gum disease and dry mouth, which can lead to many oral health issues," Dr. Quartey pointed out.
The good news for patients and dental providers, though, is that 67 per cent of respondents said they'd be comfortable talking weed to their dentists.
In the meantime, the old standards continue to apply: brush twice a day with fluoride toothpaste, clean between teeth daily, visit the dentist regularly and make healthy snack choices.
We'd love to hear from you. Get in touch with feedback and story tips at thegrowthop@postmedia.com
This post was originally published by our media partner here.