This post is presented by our media partner The Growth Op
View the original article here.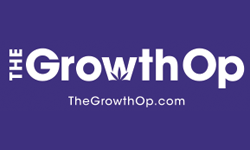 Long history of cheeky offenders hiding drugs, phones and a whole lot more where the sun doesn't shine
Article content
It's not exactly clear why a U.K. man packing illegal pot thought the best hiding spot for the illicit drugs was his backside.
Article content
Indeed, the now-22-year-old was discovered with 13 grams of cannabis — contained in conveniently, but-who-knows-how-comfortable, one-gram offerings — more than two years ago in late October 2020. Beyond the bud, the man had £360 ($594) in cash, albeit elsewhere on his person.
Article content
But that wasn't all. A search of the man's home further revealed other drugs, including 17, one-gram packages of cannabis and 20.9 grams of weed for his personal use, according to Spalding Today.
The accused was arrested after he and another man ran off when the duo was being seen on another matter, Spalding Today had reported earlier.
Article content
Recreational cannabis is illegal throughout the U.K., with the maximum prison time for possessing the drug five years or 14 years for producing or supplying it.
The man was subsequently found guilty of dealing cannabis, per Spalding Today, a charge that could result in a longer maximum prison time.
He denied two charges of possessing a Class B drug with intent to supply and acquiring criminal cash, but failed to convince the court, ultimately being found guilty of all three counts, per The Spalding and South Holland Voice.
Man said to be cannabis-free for two years
Fortunately for the accused, however, the man was handed a suspended sentence following a trial.
Defence counsel noted it was yet another example of someone dipping into a personal stash, which he used for his anxiety, to make money to buy more drugs. The man is said to now have not used cannabis for two years.
Article content
The judge did not buy that drugs weren't being sold to others, but added that credit was due to the man for getting clean. He was sentenced to eight months imprisonment suspended for 18 months.
Beyond the suspended sentence, the man must do 100 hours of unpaid work in the community and undergo rehabilitation activity for 20 days.
Plenty of junk in trunks
Disturbingly, it's not even close to the first incident involving someone in the U.K. taking a crack at hiding bud in the butt.
This past May, a drunken arsonist who set a fire inside an empty property in Newcastle in October 2021 was found not far away shortly thereafter by police. A search unearthed a small amount of cannabis between his buttocks, per Chronicle Live. He was charged with both arson and cannabis possession.
Article content
Three years earlier, a then-28-year-old man was jailed for six months in 2019 after pleading guilty to cannabis possession. Both the cannabis and cash were discovered between the filmmaker's buttocks during a police search.
And in 2011, a man, then 20, was in court following an incident in which police checked out a van that smelled of cannabis and ended up taking the accused to the police station. On the ride over, the weed user handed over an envelope containing cannabis to officers, but upon being searched at the station, another two such envelopes were discovered, according to The Northern Echo.
The accused, who argued the pot was for personal use, ultimately pleaded guilty to possessing 5.6 grams of cannabis, with the judge ordering a small fine, directing him to pay costs and requiring that the drugs be forfeited and destroyed.
This post was originally published by our media partner here.