This post is presented by our media partner The Growth Op
View the original article here.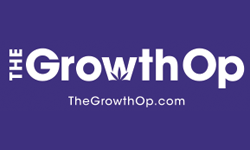 Report could lead to CBD products being made available from retailers beyond cannabis stores.
Article content
A Health Canada review has deemed cannabidiol (CBD) "safe and tolerable" for short-term use in dosages ranging from 20 milligrams per day up to 200 mg/day.
Article content
For consumers who take CBD for more than 30 days, the review suggests a health care practitioner should be consulted.
The review also determined that CBD is not habit-forming, reflecting a "similar finding reached in a recent CBD review done by an expert committee of the World Health Organization" (WHO).
"The WHO expert committee identified CBD as non-addictive, not associated with potential human abuse and found no case reports of abuse or dependence related to pure CBD," the review notes.
The Canadian advisory committee agreed unanimously that there is some early evidence that CBD may be effective for the short-term treatment of mild symptoms associated with stress and nervousness.
Members further agreed that there is a lack of scientific or clinical evidence to support or refute the short-term use of CBD for aiding sleep or relieving pain.
Article content
The second half of the review considers CBD for animal use. A veterinary subcommittee was consulted, with three members who are experts in animal health care.
Based on the evidence available, the subcommittee ruled that there is only sufficient safety evidence for CBD use in dogs when administered at a low dose, between 0.2 to 2 mg/kg orally twice daily, for the treatment of osteoarthritis.
The reviews notes, however, that there is some early evidence that CBD may be effective in promoting calmness, as well as treating nervousness, rashes and limiting aggression.
CBD should only be considered for dogs after consulting a veterinarian, subcommittee members ruled, adding that CBD products for dogs should be sold only in veterinary clinics.
The review concludes with a call for further high-quality clinical research into the safety and efficacy of cannabis, CBD and other phytocannabinoids, supported by governments and funding agencies.
Subscribe to Weekend Dispensary, a weekly newsletter from The GrowthOp.
This post was originally published by our media partner here.