This post is presented by our media partner The Growth Op
View the original article here.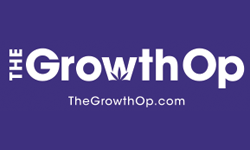 Product is suspected of containing hemp seed flour
Article content
Singapore's Central Narcotics Bureau (CNB) is serious about its ban on cannabis and has reportedly opted to have a snack containing hemp flour removed from vending machines in the city-state.
Article content
The CNB had directed the company providing Piranha Power Pack, which recently became available, to get it out of vending machines and cautioned anyone who purchased the snack to dispose of it immediately.
Article content
The product is said to contains nuts, seeds and crisps and is suspected of also including hemp seed flour derived from the cannabis sativa plant.
"Did you know that cannabis sativa is the botanical name for the hemp plant? You read that right: hemp is cannabis," notes a CNB post on Facebook. "This means that all hemp proteins, fibre, seeds, oils, etc. that are derived from the hemp plant are derived from the cannabis sativa plant."
Article content
Both medicinal and recreational cannabis are illegal in Singapore. "Singapore has a zero-tolerance approach to drug offences," per The Cannigma. "Any use of cannabis in the country is forbidden and may result in severe punishment," although since 2019, Singapore has allowed the sale and use of pharmaceutical cannabinoid products under strict guidelines."
The High Commission of Canada in Singapore reports the state's "drug laws are among the toughest in the world. Penalties for the possession of small amounts of drugs are up to 10 years in jail or fines of up to $20,000 or both."
Drugs trafficking is treated even more harshly. Indeed, in the summer of 2022, a 49-year-old man who had been in a Singapore prison since 2015 for trafficking cannabis was put to death.
Article content
The CBN reports that cannabis and its derivatives are listed as Class A controlled drugs in the Misuse of Drugs Act (MDA) 1973. Citing Singapore's zero tolerance of controlled drugs, the "importation, exportation, possession, sale and consumption of controlled drugs or products containing controlled drugs, even in trace amounts, is an offence under the MDA."
The CBN makes clear that "despite the product labels indicating otherwise, any product derived from the cannabis sativa plant or its seeds can contain controlled drugs such as tetrahydrocannabinol (THC), the psychoactive chemical substance in cannabis that causes users to feel 'high.'"
"Both hemp and marijuana belong to the same species, cannabis sativa, and the two plants look somewhat similar," Trey Malone, an assistant professor at Michigan State, and Brandon McFadden, an assistant professor at the University of Delaware, write in The Conversation.
Article content
Malone and McFadden point out, however, that substantial variation can exist within a species. "After all, great Danes and chihuahuas are both dogs, but they have obvious differences," they note.
Countries such as Canada and the U.S. define hemp as containing no more than 0.3 per cent THC. According to Leafwell, "Most people will not feel high from consuming a CBD product with 0.3 per cent THC. However, since CBD can have mildly psychoactive effects, you may feel your mood shift."
Although it doesn't cite the pulled snack specifically CNB reports that "there have been numerous reports of adverse health impacts linked" to use of THC.
That being the case, the agency "would like to remind importers, retailers and members of the public that any product containing hemp derivatives should not be imported, supplied or put on sale, etc."
"CNB has engaged the company who had imported the product to remove it from sale. Investigations by CNB are ongoing," the agency reports.
We'd love to hear from you. Get in touch with feedback and story tips at thegrowthop@postmedia.com
This post was originally published by our media partner here.