This post is presented by our media partner Stratcann
View the original article here.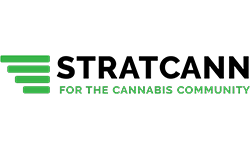 Hong Kong customs recently seized 348 kilograms of cannabis hidden in a shipment of ceiling tiles arriving from Canada.
Officials arrested two men, 32 and 34, who were suspected to be connected to the case, after discovering the cannabis hidden among 40 boxes of ceiling tiles. In a video customs shared on Facebook, the ceiling tiles were cut out to make room for packages of cannabis. 
The shipment had been sitting in an examination area since December 9, awaiting inspection. 
Officials estimate the value of the cannabis at $60 million (HKD) or about $10.4 million Canadian. This would be around $30,000 a kilogram in Canadian dollars. 
After a follow-up investigation and controlled delivery operation, customs arrested two men aged 32 and 34 suspected to be connected with the case. The investigation is ongoing.
Despite stiff penalties, Hong Kongers, especially young people, are illegally importing hundreds of kilograms of cannabis from Canada and the US, local officials noted in 2020.
In January 2022, officials seized about 110 kilograms of suspected cannabis and about 63 kilograms of suspected methamphetamine that arrived in Hong Kong from Canada on December 31, 2021. The cannabis was hidden inside oat packaging boxes and was valued at HK$22.5 million. 
In April 2022, Hong Kong Customs seized about six kilograms of suspected cannabis that had been declared as being frozen seafood, originating from Canada. Officials gave it an "estimated market value" of about HK$1.2 million.
Three men were arrested in the case.
In December, 2021, officials found another 108 kilograms of suspected cannabis also inside a batch of oat packaging boxes. Officials estimated the market value of the cannabis at about HK$23 million.
In September 2021, customs officials in Hong Kong seized 17 kilograms of suspected cannabis they say came primarily from the United States and Canada.
In April of the same year, Hong Kong Customs seized about one kilogram of "suspected cannabis buds" hidden inside two pillows. Two adolescents were arrested in connection with the case. Curiously, officials gave the approximately one kilogram of cannabis a value of HK$270,000 or $47,000 in Canadian dollars. 
A 16-year-old and a 34-year-old suspected to be connected to the case were arrested. 
In February 2021, customs officers inspected an air parcel that arrived from Canada at Hong Kong International Airport and seized about 2.3 kilograms of suspected cannabis inside five tinfoil bags. A follow-up investigation led to the arrest of a 15-year-old male.
In March 2021, customs officers discovered 70 grams of cannabis in an air parcel at Hong Kong International Airport that had arrived from Canada. A follow-up investigation yielded a small grow operation as more cannabis products. 
The maximum penalty for the cultivation of cannabis in Hong Kong is a fine of $100,000 and imprisonment for 15 years. Trafficking is a fine of $5 million and life imprisonment.
---
This post was originally published by our media partner here.