This post is presented by our media partner The Growth Op
View the original article here.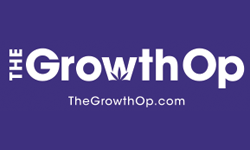 Investigators out of the U.K. considered 20 studies involving almost 120,000 people
Article content
A U.K. review of 20 studies suggests the rate of people treated for cannabis addiction has risen in line with higher THC levels found in weed internationally.
Article content
Published this week in The Lancet Psychiatry, investigators from the Addiction and Mental Health Group at the University of Bath wanted to see if there was an association between cannabis potency — THC concentration in weed — and mental health and addiction in users.
Their systematic review involved perusing several databases that included human observational studies on health conditions — such as depression, anxiety, psychosis or cannabis use disorder (CUD) — and comparing the effects of using products with high or low THC levels.
Article content
Of the 20 studies that met eligibility criteria, which involved almost 120,000 people, eight focused on psychosis, eight on anxiety, seven on depression and six on CUD.
Adult-use cannabis remains illegal throughout the U.K.
The review indicated that "overall, use of higher-potency cannabis, relative to lower-potency cannabis, was associated with an increased risk of psychosis and CUD," study authors write.
Investigators point out, however, that standardized exposure measures and longitudinal designs are needed to "strengthen the evidence" of any association of cannabis potency with CUD and psychosis.
As for depression and anxiety, the study abstract states that the "evidence varied."
In a statement from the University of Bath, "despite anecdotal evidence of links between cannabis and anxiety and depression, the authors note the links between cannabis potency and other mental health problems are unclear."
Article content
Per the university, the latest available estimates out of the U.K. show that one in five 16- to 24-year-olds used cannabis over the past year.
THC concentration in international cannabis markets is also greater than in years past, with a university study from two years ago finding that potency rose between 1970 and 2017 while CBD remained stable. "Increases in THC were greater in cannabis resin than herbal cannabis," study authors wrote at the time.
In the new study, authors say findings "may help to explain why more people have received treatment for cannabis problems over recent years."
Data from the European Monitoring Centre for Drugs and Drug Addiction show a 76 per cent increase in people entering treatment for cannabis addiction in the past decade, notes the university statement.
Article content
Study authors are encouraging changes to public health guidelines and policies to help make cannabis use safer.
Findings that people who use higher-potency cannabis could be at relatively increased risks of addiction and psychosis "are important in the context of harm reduction, which aims to minimize the negative consequences associated with drug use," lead author Kat Petrilli argues in the statement.
A study published in JAMA Psychiatry two years ago noted that using high-potency cannabis is associated with mental health and addiction.
"Limiting the availability of high-potency cannabis may be associated with a reduction in the number of individuals who develop cannabis use disorders, the prevention of cannabis use from escalating to a regular behaviour and a reduction in the risk of mental health disorders," the study abstract reads.
Article content
"While the safest level of use for cannabis is, of course, 'no use,'" Petrilli says of the latest findings, "it is important to acknowledge that a significant number of people across the world use cannabis regularly and to ensure they can make informed decisions that could reduce any possible harms associated with it."
States senior author Tom Freeman, "Our findings suggest that people who use cannabis could reduce their risk of harm by using lower-potency products."
Any such efforts would be enhanced by "providing consumers with accurate information on product content and access to lower-potency products" in places where cannabis is legally sold, Freeman suggests.
But labelling of cannabis products, legal and illicit, continues to be a challenge.
This post was originally published by our media partner here.