This post is presented by our media partner The Growth Op
View the original article here.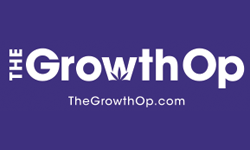 "I hope this result sends a strong message to anyone producing drugs in our city: We will find you and you will end up behind bars"
Article content
Three men are in custody following the discovery of more than 2,000 cannabis plants sprouting in a warehouse in Hampshire, a port city in southern England.
Article content
Police believe the warehouse could have an annual turnover of up to $2.6 million.
The 2,012 plants were in varying states of maturity and police also found hundreds of empty pots which recently housed plants.
A secondary building had also been constructed in the warehouse and contained several large production rooms with irrigation, fans, ventilation and heat lamps. The operation also had a makeshift conference room, kitchen, gym and a dormitory-style setup with 12 beds and a bathroom.
Article content
Three men, aged 29, 31 and 36, were arrested inside the warehouse and jailed for three years after pleading guilty to the production of a Class B drug.
"The reason we take these cannabis factories so seriously is because of the organized crime, serious violence, firearms and exploitation of vulnerable adults and children that they bring into Southampton," said a spokesperson for the Southampton Neighbourhoods Policing Team.
"I hope this result sends a strong message to anyone producing drugs in our city: we will find you and you will end up behind bars."
Adding to the setup, the warehouse had also been fitted with security cameras and had three large cables running underground and outside the warehouse to illegally supply electricity.
Article content
The grow was reportedly dismantled over a few days and all the plants were destroyed.
Vacant warehouses can be hot spots for cannabis grows. Around this time last year, another 6,000 cannabis plants were discovered in a warehouse in Bootle, about five hours north of Southampton.
Twelve people were arrested in connection to the grow, which spread across 23 rooms and took five days to dismantle. 
Matt Brown of Merseyside Police's specialist Cannabis Dismantling Team (CDT) said the grow was "one of the biggest we have ever investigated in Merseyside."
In Janary, West Midlands Police also made a cannabis discovery in a disused warehouse in Birmingham, U.K.
Containing 3,112 cannabis plants spread over three storeys of the vacant factory, police estimated the value of the operation to be worth more than $5 million.
"It's one of the biggest we've discovered in recent months and we suspect it's being used to fund organized crime," the police reported at the time.
Three men were arrested on the scene and later charged with cannabis cultivation.
Supplying or producing a Class B drug, which includes cannabis, can lead to a maximum penalty of 14 years in prison, an unlimited fine or both.
This post was originally published by our media partner here.