This post is presented by our media partner The Growth Op
View the original article here.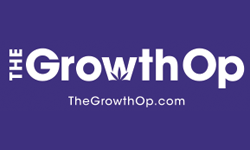 Region to ban cannabis compound and criminalize it as a 'dangerous drug'
Article content
Hong Kong announced this week that CBD will be banned and, as of February, be treated the same way as heroin and cocaine.
Article content
Hong Kong, a special administrative region of China, proposed this past June it planned to further control CBD by classifying it as a dangerous drug.
Article content
"The proposal will not affect the current mechanism to allow research related to cannabis compounds as well as the registration and use of CBD pharmaceutical products," the proposal noted.
On Oct. 20, the Hong Kong government reported orders to amend both the Dangerous Drugs Ordinance and the Control of Chemicals Ordinance would be gazetted today and tabled in the Legislative Council on Oct. 26. New rules for a number of drugs are addressed, with the CBD ban expected to come into force Feb. 1, 2023.
Article content
Hong Kong to put out disposal bins by government offices
That being the case, the government has advised that anyone with CBD should get rid of it. "The trade and the public should arrange early disposal of any CBD products in their possession to avoid contravention of the law after commencement of the legal control on CBD," the government statement quotes a Security Bureau spokesperson as saying.
Trafficking and illicit manufacturing of CBD is punishable by up to life imprisonment, while possession and consumption will be subject to as long as seven years' imprisonment.
"In response to suggestions from the public, the government will arrange disposal boxes for the voluntary disposal of CBD products during a Limited period," the spokesperson reports. Specifically, boxes will be placed at 10 government premises during working hours from Oct. 27 to Jan. 30, 2023.
Article content
"The amendments aim to deter the trafficking and abuse of these dangerous drugs and substances. This will help fortify Hong Kong's defence in the fight against drugs," the spokesperson adds.
Cannabis is already off-limits under the Dangerous Drugs Ordinance, with the import, possession, sale, transportation and cultivation of THC-containing cannabis and/or cannabis products considered a serious criminal offence.
Youth group found that interest in CBD is on the rise
According to the South China Morning Post, a new study by the Hong Kong Federation of Youth Groups found the number of drug-related social media posts in the region has more than tripled in recent years. Specifically, social media posts featuring drugs skyrocketed from 927 in 2016 to 3,114 by the end of 2021.
Article content
Furthermore, internet users seemed to be taking a greater interest in CBD, with stresses and feelings brought about by the ongoing pandemic believed to have played a role. "CBD, in particular, has recently been advertised as stress-relief and health care products for enticement, lowering the wariness among young people," Bob Lee Siu-chui, a supervisor with the federation's youth crime prevention centre, reportedly said.
According to the Hong Kong Free Press, CBD products have gained popularity in the region over recent years, with physical shops and online stores popping up to meet the demand.
Barron's reports "the move is expected to wipe out businesses in the Chinese finance hub that had, until now, been able to sell CBD-infused products such as beers, coffee and health supplements."
Article content
Reports of CBD's benefits 'lack authoritative scientific proof'
A study released in 2019 and involving Japanese teens with social anxiety disorder and avoidant personality disorder indicated that "CBD could be a useful option" to treat the former.
Results of a survey, detailed in the Journal of Cannabis Research in February 2021, "indicated that CBD users take the drug to manage self-perceived anxiety, stress, sleep and other symptoms, often in low doses."
And a review published in Nature and Science of Sleep indicated several studies showed promising with regard to cannabinoid medicine and sleep disorders. That, investigators note, "was a sign to the authors that further research to explore this relationship would be helpful in this field."
According to Barron's, Hong Kong's Security Bureau has noted that claims, including those related to CBD's reported pain-relieving qualities, "lack authoritative scientific proof."
We'd love to hear from you. Get in touch with feedback and story tips at thegrowthop@postmedia.com
This post was originally published by our media partner here.