This post is presented by our media partner The New Agora
View the original article here.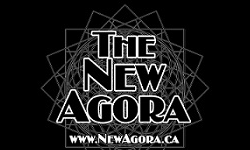 www.commondreams.org
&
How Corporate Monopolies Steal Our Freedom and Corrupt Democracy
The solutions to corporate monopolies begin by acknowledging there is no such thing as a market without rules.
Americans love freedom … and who doesn't? To be happy, most of us need a sense of agency and abhor the thought of Big Brother looking over our shoulder.
But for many Americans a defining notion of freedom is being "free to choose," a phrase made famous as the title of the 1980 book by Milton and Rose Friedman.
Much earlier, Milton Friedman's "Capitalism and Freedom" in 1962 tethered such freedom to a particular economic system — unbridled capitalism.
It sounds like common sense. Freedom means choice in the market, and we've bought it — literally and figuratively — often blinding us to the obvious: Such freedom is conditional. It is real only when markets offer us numerous options, and we have enough income to seal the deal.
[embedded content]
Originally published by Common Dreams. Max Boland contributed to the writing of this article.
The views and opinions expressed in this article are those of the authors and do not necessarily reflect the views of Children's Health Defense.
– Come Like Us on Facebook – Check us out on Instagram –
– Sign Up for our Newsletter –
Subscribe to our New NOW Youtube Channel
This post was originally published on from Randy Rowe and can viewed here: https://newagora.ca/how-corporate-monopolies-steal-our-freedom-and-corrupt-democracy/
This post was originally published by our media partner here.