This post is presented by our media partner Psychedelic News Wire
View the original article here.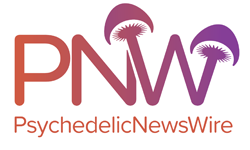 Psychedelics have seen a surge in popularity amid significantly increased interest in both the mainstream and scientific communities. Initial studies show that these mind-altering drugs have the potential to alleviate mental health conditions such as post-traumatic disorder, anxiety, eating disorders and treatment-resistant depression.
The studies revealed that even a single psychedelic trip can have profound long-term effects on a patient's mental health. As such, researchers across the country have been working to develop psychedelic-assisted therapies that can have positive long-term mental health outcomes. Practitioners in the health and wellness sector have been particularly interested in psychedelics because of their ability to relieve anxiety and stress, as well as calm the mind.
Meditation coupled with psychedelic-assisted therapy could be the key to promoting psychological healing by inducing transcendence, a state where an individual is able to directly experience their own consciousness. Some experts believe achieving such a state can help users heal from trauma at the deepest, most fundamental levels, which will in turn reverberate across all facets of life.
Even though they seem to be fundamentally different acts, both meditation and psychotherapy have been found to be effective at alleviating mental and physiological symptoms. However, a core similarity between an effective meditation session and a psychedelic experience is that they can help us transient space, time and ego.
Psychedelics have been found through numerous studies to be quite effective at alleviating PTSD, anxiety or depression associated with a severe or terminal illness, social anxiety and unipolar depression. These mind-altering drugs have been particularly effective against a couple of treatment-resistant conditions.
According to a "Journal of Psychopharmacology" study from 2015, psychedelics could also have protective mental health properties. The study found that a single psychedelic experience was associated with reduced levels of psychological distress, suicidal thinking, suicidal planning and suicidal attempts.
In comparison, using other illicit drugs resulted in an increased likelihood of these mental health outcomes.
Research has also found that meditation can have significant mental health benefits, making it easier to control anxiety, reduce stress and manage age-related memory loss and depression symptoms; it can even improve pain. Meditation can also boost sleep quality, help reduce pain, fight addictions, decrease blood pressure, and even lower the risk of developing cardiovascular disease.
Over the long term, consistent meditation has been found to be effective at elevating physical health, increasing disease resistance and immunity to aging, and improving cognitive functioning, resilience and fearlessness.
When combined, meditation and psychedelics often induce a state of transcendence and healing that can have profound, long-term consequences. It is these beneficial long-term consequences that companies such as Cybin Inc. (NYSE American: CYBN) (NEO: CYBN) are looking to deliver to patients via the psychedelic-based therapeutic formulations under development for various indications.
NOTE TO INVESTORS: The latest news and updates relating to Cybin Inc. (NEO: CYBN) (NYSE American: CYBN) are available in the company's newsroom at https://ibn.fm/CYBN
About PsychedelicNewsWire
PsychedelicNewsWire (PNW) is a specialized content distribution company that (1) aggregates and distributes news and information on the latest developments in all aspects and advances of psychedelics and their use, (2) creates PsychedelicNewsBreaks designed to quickly update investors on important industry news, (3) leverages a team of expert editors to enhance press releases for maximum impact, (4) assists companies with the management and optimization of social media across a range of platforms, and (5) delivers unparalleled corporate communication solutions. PNW stays abreast of the latest information and has established a reputation as the go to source for coverage of psychedelics, therapeutics and emerging market opportunities. Our team of seasoned journalists has a proven track record of helping both public and private companies gain traction with a wide audience of investors, consumers, media outlets and the general public by leveraging our expansive dissemination network of more than 5,000 key syndication outlets. PNW is committed to delivering improved visibility and brand recognition to companies operating in the emerging markets of psychedelics.
To receive instant SMS alerts, text "Groovy" to 844-397-5787 (U.S. Mobile Phones Only)
For more information please visit https://www.PsychedelicNewsWire.com
Please see full terms of use and disclaimers on the PsychedelicNewsWire website applicable to all content provided by PNW, wherever published or re-published: https://www.PsychedelicNewsWire.com/Disclaimer
Do you have questions or are you interested in working with PNW? Ask our Editor
PsychedelicNewsWire (PNW)
San Francisco, California
www.PsychedelicNewsWire.com
415.949.5050 Office
Editor@PsychedelicWire.com
PsychedelicNewsWire is part of the InvestorBrandNetwork.
The post How Meditation, Psychedelics Can Boost Healing appeared first on PsychedelicNewsWire (PNW).
This post was originally published by our media partner here.