This post is presented by our media partner Psychedelic News Wire
View the original article here.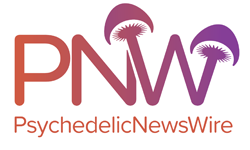 Over the past couple of years, there has been a significant resurgence in psychedelic interest among the mainstream and scientific communities. The media has shared endless stories of people who benefited greatly from psychedelic experiences as more scientists have published papers outlining the potential mental health benefits of pairing psychedelics with psychotherapy.
Still, psychedelics remain illegal in most of the country, with only a few cities passing measures to decriminalize psilocybin, the psychoactive agent in magic mushrooms and, in limited cases, other psychedelics. With activists across the country fighting to get psychedelics removed from the Controlled Substances Act, the words legalization, decriminalization and medicalization have been thrown around quite a lot.
For many people, terms such as decriminalization and legalization may seem interchangeable, but they are not.
Legalization refers to a government-created regulatory system that allows individuals to legally produce, sell, and purchase certain psychedelics.
For instance, legalizing hallucinogenic drugs would result in the creation of a system that allows residents of a certain age to visit a store, purchase a psychedelic and take it home for consumption. Such a system would be run according to rules set by the government to ensure producers meet potency and quality-control standards.
This will most likely involve applying for licenses and only receiving those licenses once you have met certain conditions and standards. Furthermore, the end product will have to ascribe to regulations such as a minimum age for customers, a maximum amount a single person is allowed to purchase, and the entire supply chain would be taxed at every step, similar to other businesses.
Decriminalization, on the other hand, doesn't involve setting up a framework for legal sales. Rather, decriminalization is the removal of criminal penalties for consuming psychedelics.
Producing psychedelics and selling these hallucinogenic drugs will remain illegal, with people who are caught using them being either fined or mandated to visit a rehab facility depending on the specifics of the decriminalization policy.
Although decriminalization will have the positive effect of reducing the number of people who are incarcerated for drug use, it will do little to stifle the criminal organizations that draw their capital from selling drugs illegally. On top of that, it will do nothing to ensure that psychedelic drugs from the illicit market are safe and not laced with more addictive drugs such as fentanyl.
Medicalization will involve researching and ultimately legalizing certain psychedelics for use as prescribed medical treatments. With psychedelic research experiencing a significant surge over the past decade, we now know that psychedelics such as psilocybin LSD, and MDMA can be effective at treating mental health conditions, including post-traumatic stress disorder (PTSD), anxiety disorders, depression and even eating disorders.
If these drugs pass through the clinical trial system successfully, they could be legalized to treat certain medical conditions. However, they will remain illegal to produce, sell, buy or consume outside of the medical framework.
When the current trajectory of capital inflow is analyzed, money seems to be going into companies that are focused on the medicalization of various psychedelic compounds, such as Cybin Inc. (NYSE American: CYBN) (NEO: CYBN), and this sets the industry apart from the cannabis industry to which comparisons are often drawn.
NOTE TO INVESTORS: The latest news and updates relating to Cybin Inc. (NEO: CYBN) (NYSE American: CYBN) are available in the company's newsroom at https://ibn.fm/CYBN
About PsychedelicNewsWire
PsychedelicNewsWire (PNW) is a specialized content distribution company that (1) aggregates and distributes news and information on the latest developments in all aspects and advances of psychedelics and their use, (2) creates PsychedelicNewsBreaks designed to quickly update investors on important industry news, (3) leverages a team of expert editors to enhance press releases for maximum impact, (4) assists companies with the management and optimization of social media across a range of platforms, and (5) delivers unparalleled corporate communication solutions. PNW stays abreast of the latest information and has established a reputation as the go to source for coverage of psychedelics, therapeutics and emerging market opportunities. Our team of seasoned journalists has a proven track record of helping both public and private companies gain traction with a wide audience of investors, consumers, media outlets and the general public by leveraging our expansive dissemination network of more than 5,000 key syndication outlets. PNW is committed to delivering improved visibility and brand recognition to companies operating in the emerging markets of psychedelics.
To receive instant SMS alerts, text "Groovy" to 844-397-5787 (U.S. Mobile Phones Only)
For more information please visit https://www.PsychedelicNewsWire.com
Please see full terms of use and disclaimers on the PsychedelicNewsWire website applicable to all content provided by PNW, wherever published or re-published: https://www.PsychedelicNewsWire.com/Disclaimer
Do you have questions or are you interested in working with PNW? Ask our Editor
PsychedelicNewsWire (PNW)
San Francisco, California
www.PsychedelicNewsWire.com
415.949.5050 Office
Editor@PsychedelicWire.com
PsychedelicNewsWire is part of the InvestorBrandNetwork.
This post was originally published by our media partner here.