This post is presented by our media partner Psychedelic News Wire
View the original article here.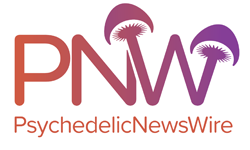 We have seen interest in psychedelics grow these last few years as societal attitudes toward the use of these drugs change and their purported benefits for mental-health conditions make headlines. While learning more about this topic and the advancements being made is interesting, it is important to learn to differentiate between good research and unreliable research.
First of all, you should examine your source. Reliable scientific research is usually published in peer-reviewed scientific journals. Peer-reviewed research is usually read and criticized by qualified and independent experts. If the journal containing the study you're reading doesn't support peer reviewing, then chances are the information published may not be accurate or reliable.
You should also keep an eye out for any spelling or formatting mistakes and substandard websites as well as poor grammar and statements that sound too good to be true. Finding any of these is a sign that the journal in question may not be as reliable.
High-quality journals usually have good impact factors (i.e., how often the study has been cited) and are indexed in scientific databases such as PubMed. Additionally, you should look to see who the study's authors are, where they work, their funding sources and what their disclosures are. Authors who are experts in their fields often have impressive reputations.
It should be noted, however, that just because research is done by a pioneering institution doesn't mean it is completely accurate. If anything, these teams may be heavily biased.
Once this is done, you can examine the research itself. For clinical research, the randomized, multicenter, placebo-controlled trial is ideal. However, few psychedelic studies have reached this stage. Randomized and placebo-controlled trials refer to trials that involve participants being grouped randomly into two or more groups, one of which is treated as the control group and administered with a placebo.
Initial clinical trials usually occur in one institution. However, to be more certain about whether a particular treatment works, multicenter trials are needed. Without a control group, the effect observed once a treatment has been administered can't be compared to determine efficacy. Additionally, without randomization, the effect observed may be biased.
Furthermore, you should look out for trials with more participants. Trials with a higher number of participants usually have more statistical power, which makes it easier to determine whether the effects observed are true.
You should keep in mind that trials usually cost a lot of money, so don't rule out commercial trials, especially since these trials are even more regulated than the privately funded ones.
Many psychedelics startups, including Mind Medicine Inc. (NASDAQ: MNMD) (NEO: MMED) (DE: MMQ), are focused on taking their drug candidates through the most rigorous clinical trials so that regulatory agencies such as the FDA can approve those therapies without raising many objections.
About PsychedelicNewsWire
PsychedelicNewsWire (PNW) is a specialized content distribution company that (1) aggregates and distributes news and information on the latest developments in all aspects and advances of psychedelics and their use, (2) creates PsychedelicNewsBreaks designed to quickly update investors on important industry news, (3) leverages a team of expert editors to enhance press releases for maximum impact, (4) assists companies with the management and optimization of social media across a range of platforms, and (5) delivers unparalleled corporate communication solutions. PNW stays abreast of the latest information and has established a reputation as the go to source for coverage of psychedelics, therapeutics and emerging market opportunities. Our team of seasoned journalists has a proven track record of helping both public and private companies gain traction with a wide audience of investors, consumers, media outlets and the general public by leveraging our expansive dissemination network of more than 5,000 key syndication outlets. PNW is committed to delivering improved visibility and brand recognition to companies operating in the emerging markets of psychedelics.
To receive instant SMS alerts, text "Groovy" to 844-397-5787 (U.S. Mobile Phones Only)
For more information please visit https://www.PsychedelicNewsWire.com
Please see full terms of use and disclaimers on the PsychedelicNewsWire website applicable to all content provided by PNW, wherever published or re-published: https://www.PsychedelicNewsWire.com/Disclaimer
Do you have questions or are you interested in working with PNW? Ask our Editor
PsychedelicNewsWire (PNW)
San Francisco, California
www.PsychedelicNewsWire.com
415.949.5050 Office
Editor@PsychedelicWire.com
PsychedelicNewsWire is part of the InvestorBrandNetwork.
The post How to Identify Good Psychedelics Research from the Rest appeared first on PsychedelicNewsWire (PNW).
This post was originally published by our media partner here.