This post is presented by our media partner Grow Opportunity
View the full article here.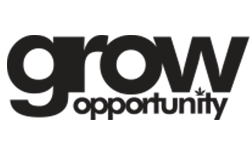 By Cory Bilyea
HURON COUNTY – County councillors are advocating for a review of and improvements to the Cannabis Act and current legislative framework for cannabis in Canada after receiving correspondence from an Elgin County resident seeking help with a large-scale marijuana operation next door to her home.
Bonnie Shackelton-Verbuyst, of Belmont, sought help from neighbouring municipalities after several attempts in Elgin County to have something done about the 1,512 marijuana plants legally growing next to her home.
"This 'cannabis enterprise' operates under the legal authority of four medical cannabis registered (MCR) licenses that belong to the property owner and his three friends," Shackelton-Verbuyst said. "This reality was confirmed on March 29, 2021 by local OPP."
After speaking with the Ministry of Environment, Conservation and Parks, Southwestern Public Health, and the Township of Malahide, who could not provide her with any answers as it does not fall under their mandate or authority, Shackelton-Verbuyst is now seeking help from surrounding municipalities to have the legislation reviewed and improved.
At Huron County council's Jan. 18 meeting, councillors requested a report from staff on the federal cannabis legislation review with recommendations on options for Huron County to address their concerns with this legislation.
"Recently, some concerns regarding the Cannabis Act and local growing practices have been expressed by community members," the report for council said. "Some of the topics of concern expressed have included: excessive noise produced by ventilation units, serious odour impacts from production, health concerns from neighbouring property owners, questions regarding zoning requirements for cannabis operations, particularly in regards to areas zoned residential, the current lack of a minimum distance separation (MDS) between licensed facilities/designate growers, and homes, public facilities."
The report outlined how community concerns impact the municipality, including associated costs for council and staff time and legal fees. There is also a potential for community disruption pertaining to licenses issued under the Federal Medical Cannabis Registration process.
"It is important to note that the municipality's concerns expressed in this report are not against or opposed to cannabis. The County of Huron appreciates the role that both the federal and provincial governments provide in assisting municipalities.
"However, when new legislation is implemented, it is often at the municipal level that the impacts of change can be observed and notations can be made for areas of improvement. It is vital that municipal governments pay attention and provide information and recommendations to other levels of government so that continual improvements can be made over time."
Huron County staff prepared a comprehensive report that includes background information and advocacy options, titled "Report for Council: Cannabis Act information."
"Advocacy for improvements to the Cannabis Act and current legislative framework for cannabis in Canada could be accomplished by sending the report, including the correspondence found in the appendices, to the Western Ontario Wardens' Caucus (WOWC) for discussion and consideration."
Additionally, the county will send a call-to-action letter to the Federation of Canadian Municipalities (FCM), all municipalities in Ontario, the Ministry of Agriculture, Food and Rural Affairs (OMAFRA), the Premier of Ontario, the Provincial Minister of the Environment, Conservation and Parks, Provincial Minister of Agriculture, Provincial Minister of Municipal Affairs and Housing Member of Parliament, Federal Minister of Agriculture and Agri-Food, and the Federal Minister of Health.
The following is an excerpt from that call-to-action letter:
"As a municipal government for one of Canada's most agriculturally productive regions and a popular tourism destination, we have been in the position to observe the last several years of legal cannabis production under the Cannabis Act as managed by Health Canada. Under the current legislative and regulatory framework, we have observed, and continue to observe, serious odour impacts on local communities and residents from cannabis production facilities, including concerns from local medical practitioners about these impacts. Most often, these odour impacts arise from properties used for 'the production of cannabis for own medical purposes by a designated person.'
"In our local municipal experience, these facilities are often established without complying with local municipal zoning and nuisance bylaws, often contain hundreds of cannabis plants for each of the four assigned individuals, and usually do not include adequate odour controls to manage impacts on surrounding homes, public facilities, and the community at large.
"To help manage public impacts of cannabis production facilities, we request that all production facilities, including facilities used by a designated person to produce cannabis for an individual's medical purposes, to require confirmation from the local municipality that the facility/site selected complies with all local municipal bylaws and regulations prior to an application being approved by Health Canada. We also request that Health Canada implement a system of minimum setbacks between cannabis production facilities and sensitive odour receptors, including homes and public facilities.
"As an agricultural community, we have had extensive experience with the Ontario Ministry of Agriculture, Food and Rural Affairs' Minimum Distance Separation (MDS) Formula, an approach which has been used to successfully manage land use conflicts resulting from odour between livestock facilities and sensitive receptors for almost 50 years. We believe a system based on MDS would be appropriate to manage the impacts of Health Canada's approved cannabis facilities, including both licensed commercial producers and designated growers for individuals.
"In conclusion, we strongly recommend further notice and enhanced consultation with municipal governments when drafting and implementing legislation and regulations related to cannabis production, as there is a direct impact on local municipal operations, local residents, and in some cases, serious issues of non-compliance with local municipal bylaws."
This post was originally published by our media partner here.