This post is presented by our media partner The Growth Op
View the original article here.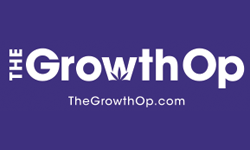 Police make discovery after responding to reports of a break-in
Article content
A cannabis grow consisting of thousands of plants was recently uncovered in a residential area in Long Eaton, England.
Article content
Found spread across 10 rooms in a derelict building, police were originally called to the scene to investigate reports of a break-in, reports the Derby Telegraph.
Article content
The investigation remains ongoing. Police believe others were involved in the grow and reportedly saw several men flee the property before their arrival.
Recreational cannabis remains illegal throughout the U.K. with a maximum penalty of as long as 14 years in prison, an unlimited fine or both for supplying or producing the drug.
Earlier this month, another illicit grow in the U.K. was posted after police received a tip from the public. Police raided a residential property in West Derby, seizing 1,021 cannabis plants.
In July, U.K. police made another significant cannabia discovery arresting three men and seizing more than 2,000 plants from a grow spread across 13 rooms in a warehouse.
In a smaller bust last month, one man attempted to flee a grow site via rooftop, only to be arrested a short time later.
Inside the address, police found 130 cannabis plants in plastic-lined rooms, with lights, fans and timers operating. It was later discovered that whoever set up the grow had also tapped into an electricity cable buried under the street in front of the home.
The man fled via rooftop as officers executed a search warrant on the property and forced their way through the front door. He then ran across several neighbouring rooftops before climbing back down.
Subscribe to Weekend Dispensary, a weekly newsletter from The GrowthOp.
This post was originally published by our media partner here.