This post is presented by our media partner The Growth Op
View the original article here.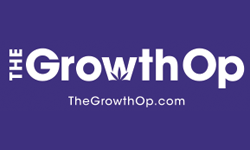 Article content
Nothing quite says "come on in and find our illegal cannabis grow" than a wide-open door during the early morning hours.
Article content
That's the lesson two people in the U.K. learned, a hard truth that carries a maximum of 14 years in prison since recreational weed remains illegal in the country.
Article content
Per Cornwall Live, a police spokesperson said officers were not only surprised to find the drugs, but also their large quantity, which police have not specified.
"I'm glad it was easy to solve without CCTV," noted one cheeky response to the Facebook announcement. "Bet they won't leave there (sic) front door open again," added another.
As a result of the discovery, two people were arrested and interviewed. The police probe is continuing.
Oddly enough, the Penzance discovery is not the first time a wide-open door welcomed an illegal discovery and subsequent arrest.
This past spring, again in the U.K., police officers in Walton, U.K. simply had to walk inside to find an illegal cannabis farm with about 280 plants. Officers were on the scene after another concerned citizen (and unintended tipster) called police about the home's front door being open for hours.
Article content
In October, a drug dealer was sentenced to nine months in jail in connection with an illegal grow-op discovery in 2018. At the time, local Scottish police were dispatched to a property in response to an early-morning house alarm.
Upon reaching the scene, the police found not only an open storm door and a slightly ajar door, but also three large growing tents containing 78 thriving cannabis plants, growing equipment, fans and heating lamps in one bedroom.
The owner, who arrived a few minutes after police, readily fessed up to the illegal grow-op being his.
And while the door was not visibly open in an early 2021 incident in the U.K., it was freely opened, making easy work of finding cannabis, cocaine and guns.
Police came fully prepared to force entry to a targeted property in Birmingham suspected of housing drug dealers with illegal guns, but there was no need. The alleged dealers simply opened the door as officers were about to employ force.
Inside, the cops discovered four firearms, 80 rounds of ammunition, about 500 grams of cocaine and a 50-plant weed farm.
We'd love to hear from you. Get in touch with feedback and story tips at thegrowthop@postmedia.com
This post was originally published by our media partner here.