This post is presented by our media partner The Growth Op
View the original article here.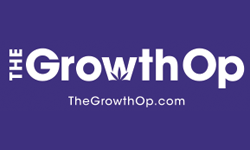 The collision caused significant property damage, according to police
Article content
A 29-year-old with excessive blood drug concentration faces multiple charges after driving into a property in Sault Ste. Marie, Ont.
Article content
Patrol officers with the Sault Ste. Marie Police took custody of the man after responding to reports of a single-vehicle collision around midnight on Nov. 19.
Article content
Arriving on the scene, the officers saw a pickup truck that had slammed into the deck of a home and also struck the side of a nearby residence, according to a statement from police. "The collision caused significant property damage."
Officers spoke with the person identified as the truck driver and, upon doing so, "developed grounds to believe the accused's ability to operate a motor vehicle was impaired."
Article content
Following the incident, the individual has been charged with dangerous operation of a vehicle, operation while impaired by alcohol and/or drug and operation while impaired with excessive blood drug concentration.
Although the police statement does not specify the exact drug, information from the federal government notes a straight summary conviction offence applies if THC per millilitre (ml) of blood is at or over 2 nanograms (ng), but less than 5 ng. The penalty for the summary conviction offence is a maximum fine of $1,000.
The drug-alone hybrid offence applies if the THC per ml of blood is over 5 ng. And a hybrid offence applies if both THC and any detectable level of eight other impairing drugs are measured. These drugs include cocaine, LSD, 6-MAM (a metabolite of heroin), ketamine, phencyclidine (PCP), psilocybin, psilocin and methamphetamine, the information adds.
Article content
As is the case for alcohol-impaired driving, the mandatory minimum penalties for a hybrid offence is a $1,000 fine for a first offence, 30 days imprisonment for a second offence and 120 days imprisonment for a third offence.
With regard to the incident in Sault Ste. Marie, the accused was later released on an appearance notice and is set to appear in court in January.
It was not the only impaired driver and related charges the police service has had to deal with in recent days. In fact, at about the same time on the same day, officers on patrol charged a 48-year-old man operating a vehicle while impaired.
Officers found the person standing outside his vehicle, and upon speaking to the apparent driver, again was thought to be impaired. He refused to provide a breath sample into an approved device.
The accused has since been charged with operating a vehicle while impaired by alcohol and/or drug and refusing to comply with a police demand. He is scheduled to appear in court on Jan. 9, 2023.
We'd love to hear from you. Get in touch with feedback and story tips at thegrowthop@postmedia.com
This post was originally published by our media partner here.