This post is presented by our media partner The Growth Op
View the original article here.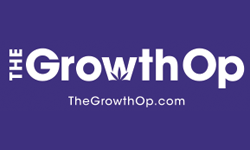 Article content
Police in Newfoundland set up roadside checkpoints in at least eight locations across the province earlier this month for National Impaired Driving Enforcement Day.
Article content
While 1,200 vehicles were checked on Dec. 3, police were happy to report that the vast majority of drivers were unimpaired, RCMP NL said in a news release. 
Article content
During the blitz, snowmobiles and off-road vehicles were also checked and all drivers were found to be driving unimpaired.
There are currently two approved roadside drug screening devices used in Canada, SoToxa and the Dräger DrugTest 5000. Each screening system also uses a saliva sample to test for the presence of drugs.
The federal government notes that testing at or over 2 ng, but under 5 ng, of THC per millilitre (ml) of blood, is a summary conviction offence punishable by a maximum fine of $1,000. Those who test over 5 ng face a mandatory minimum $1,000 fine for a first offence, 30 days imprisonment for a second offence and 120 days imprisonment for a third offence.
That said, the accuracy of the devices has been challenged by lawyers who question the reliability of the technology, especially in cold-weather locations.
Last year, an Ontario driver was busted for cannabis at a weigh station east of London.
After pulling into the state, Ministry of Transportation officers at the Putnam scales on Highway 401 called in the OPP to report 234 cannabis plants were in the back of the van.
A 24-year-old Scarborough resident was charged with possession of more than four cannabis plants and cultivating more than four cannabis plants, with officers valuing the haul at $234,000.
We'd love to hear from you. Get in touch with feedback and story tips at thegrowthop@postmedia.com
This post was originally published by our media partner here.