This post is presented by our media partner Psychedelic News Wire
View the original article here.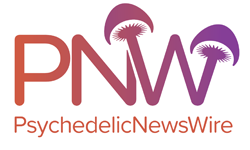 Companies have been investing big in psychedelic research in recent years, pouring some $60 million into psychedelic companies in 2018 and 2019. With the massive surge in interest in psychedelics among the mainstream and scientific communities, this investment is expected to balloon to more than $2 billion globally.
But for the Food and Drug Administration to approve psychedelic-assisted therapies, researchers will have to prove via a series of clinical trials that the substances are effective and safe for human use. Given the unique mind-altering effects associated with hallucinogenic drugs such as psilocybin, ketamine, and MDMA, developers will have to approach these trials differently compared to other psychiatry trials.
Christine Moore, PhD and Worldwide Clinical Trials vice president of scientific solutions, said that on top of the regulatory and ethical considerations involved, psychedelic clinical trials also take time due to various extra factors involved. This includes training therapists, identifying sites and receiving licenses to handle controlled psychedelics, she said. Even so, she noted, sponsors can run effective clinical trials if they keep a few things in mind as they design their clinical trial protocols.
First, you will need to determine the objective of the study. More and more studies are interested in how psychedelics can enhance psychotherapy rather than studying the drug itself. In such models, researchers will administer a single psychedelic dose to the participants after one or more preparatory sessions and then carry out integration sessions after the dose.
Sponsors should also strongly consider standardizing aspects of the psychedelic trials such as sites where the treatment occurs, furniture, music and involved staff because these factors are extremely crucial for the psychedelic experience.
Moore encourages sponsors interested in studying these hallucinogenic drugs to target researchers with experience in regulatory research and controlled substances to run their trials. She says that the ethical issues involved in studying psychedelics present the biggest challenge to research, noting that the studies often involve extremely vulnerable patients.
Consequently, researchers have to ensure that participants are kept safe, especially when they are dosed with psychedelics, making them even more vulnerable. Researchers can do this by crafting a detailed informed consent process, including providing two therapists during each session and using active video surveillance to ensure patients are kept safe.
Guidelines that establish "what if" boundaries that lay out what a patient is comfortable with under different circumstances should also be included in the therapist training manual. Furthermore, continuity care should be prioritized given that such trials are often the last desperate resort by patients who have tried every available treatment without any success. This means ensuring participating patients receive the medical care they need once the trial is over — even if the trial wasn't a success — by making sure participants stay with their current psychotherapist or find another one.
Each study is likely to have its own unique attributes, so interested entities such as Silo Pharma Inc. (OTCQB: SILO) have to find ways to address the clinical trial protocol design factors that are peculiar to studying psychedelic compounds.
NOTE TO INVESTORS: The latest news and updates relating to Silo Pharma Inc. (OTCQB: SILO) are available in the company's newsroom at https://ibn.fm/SILO
About PsychedelicNewsWire
PsychedelicNewsWire (PNW) is a specialized content distribution company that (1) aggregates and distributes news and information on the latest developments in all aspects and advances of psychedelics and their use, (2) creates PsychedelicNewsBreaks designed to quickly update investors on important industry news, (3) leverages a team of expert editors to enhance press releases for maximum impact, (4) assists companies with the management and optimization of social media across a range of platforms, and (5) delivers unparalleled corporate communication solutions. PNW stays abreast of the latest information and has established a reputation as the go to source for coverage of psychedelics, therapeutics and emerging market opportunities. Our team of seasoned journalists has a proven track record of helping both public and private companies gain traction with a wide audience of investors, consumers, media outlets and the general public by leveraging our expansive dissemination network of more than 5,000 key syndication outlets. PNW is committed to delivering improved visibility and brand recognition to companies operating in the emerging markets of psychedelics.
To receive instant SMS alerts, text "Groovy" to 844-397-5787 (U.S. Mobile Phones Only)
For more information please visit https://www.PsychedelicNewsWire.com
Please see full terms of use and disclaimers on the PsychedelicNewsWire website applicable to all content provided by PNW, wherever published or re-published: https://www.PsychedelicNewsWire.com/Disclaimer
Do you have questions or are you interested in working with PNW? Ask our Editor
PsychedelicNewsWire (PNW)
San Francisco, California
www.PsychedelicNewsWire.com
415.949.5050 Office
Editor@PsychedelicWire.com
PsychedelicNewsWire is part of the InvestorBrandNetwork.
The post Important Factors to Consider When Designing Psychedelic Clinical Trial Protocols appeared first on PsychedelicNewsWire (PNW).
This post was originally published by our media partner here.