This post is presented by our media partner The Growth Op
View the original article here.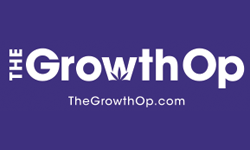 Smuggling bid falls short when vehicle driver hits the road on foot and leaves weed behind
Article content
An unidentified number of would-be smugglers hightailed it out of a truck loaded with 1.5 tonnes of illegal cannabis after opting not to stop at a police checkpoint in the Indian state of Meghalaya earlier this week.
Article content
Citing a police official, East Mojo notes it is suspected the narcotic, which was neatly packed in 212 slabs, was from Tripura and was on its way to Bihar via Guwahati. Each slab of the illicit cargo weighed four and 10 kilograms.
Despite being directed to stop at the checkpoint, the driver reported opted not to do so. Police pursued the vehicle and found it at about 4 p.m. abandoned approximately two kilometres away from the checkpoint, per The Meghalayan.
While the vehicle was found empty of occupants, it was discovered full of weed.
A police investigation has been launched to try to identify whoever was inside the vehicle and those who commissioned the smuggling attempt.
Conrad Sangma, chief minister of Meghalaya, offered his congratulations to those responsible for the failed smuggling bid.
Article content
"Drug traffickers trying hard to push cannabis in Meghalaya to ruin the state, but their nefarious designs foiled," Sangma wrote in a tweet. Beyond the cannabis, the minister notes the truck was also seized.
Meghalaya's home minister Lahkmen Rymbui also lauded police efforts.
"The journey of real fight against drugs has begun and we should be able to reach a logical end where we could achieve a three-point goal — dismantling the network of traffickers, punish them and the kingpins and rehabilitate drug users," The Meghalayan quotes him as saying.
Cannabis remains illegal in India, per Cannigma, although "individual states are allowed to adjudicate their own regulations on marijuana."
The country's Narcotic Drugs and Psychotropic Substances Act of 1985 states that the penalties for growing weed can be up to 10 years in prison, while "the production, manufacture, possession, sale, transport or import of small quantities of cannabis" can lead to a year imprisonment and a small fine upon conviction, Cannigma reports.
Time 8 points out that on the same day as the Jaintia Hills find, members of the Anti-Narcotics Task Force of Meghalaya's East Khasi Hills District arrested five women and 32 men in a raid. Among other things, officers seized about nine grams of heroin, just shy of 287 grams of cannabis and 20 Nitrazepam tablets.
Subscribe to Weekend Dispensary, a weekly newsletter from The GrowthOp.
This post was originally published by our media partner here.