This post is presented by our media partner Stratcann
View the original article here.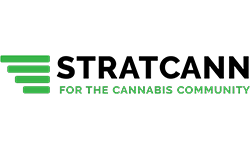 The owner of an Indigenous-owned cannabis store in Vernon, BC, that was raided by the province in 2020 is now suing the BC government.
Cory Patrick Brewer, whose Tupa's Joint in downtown Vernon was raided by the BC Community Safety Unit (CSU) twice in 2020 for operating without a licence from the province, says the province's cannabis rules for retail sales and distribution are unconstitutional. 
The lawsuit, filed on May 2 by Brewer and cannabis lawyer Rob Laurie, also argues that both federal and provincial cannabis laws ignore First Nations' and Indigenous peoples' jurisdiction.
The lawsuit argues that Indigenous people have a long history of cannabis use in North America, and that Section 35 of the Constitution protects an inherent right to govern the cultivation, processing, and sale of cannabis in their territories.
It goes on to argue that the lack of recognition of these argued rights has created a "grey" or "red" market for cannabis, and that the UN Declaration of the Rights of Indigenous Peoples (UNDRIP) also affirms Indigenous sovereignty of cannabis production and sale. 
Brewer has made similar arguments in the past. However, one Vancouver-based attorney specializing in Indigenous law, Yvan Guy Larocque, told media at the time that Indigenous self-determination rights as set out in UNDRIP are collective rights, not individual rights, as Brewer suggests. 
Brewer's lawyer, Laurie, disagrees, with the lawsuit stating, "The exercise of these rights in relation to cannabis/hemp and the utilization of spirit plant medicines, cacti and fungi containing restricted substances is supported by Articles 4, 20, 21, 23, 26, and 32" of UNDRIP.
Brewer is seeking the return of the cannabis products seized from his store in 2020, and an order that the provincial and federal cannabis regulations are "ultra vires and of no force and effect," as well as an order declaring the existing aboriginal treaty rights of Aboriginal peoples of Canada Section 35 in relation to cannabis/hemp fungi, and other plant medicines.
The petition notes that Brewer had a letter of support from Chief Byron Louis of the Okanagan Indian Band stating that Brewer had support from the OIB to establish Tupa's Joint in Vernon. In addition, it references a letter from Grand Chief Philip Stewart on behalf of the Okanagan Nation Alliance that describes hemp as part of Sylix Okanagan Nation's inherent right of trade and commerce.
The province has 21 days to respond to the petition. 
h/t to Castanet
Ongoing issue of jurisdictional authority 
The issue of jurisdiction around cannabis laws is contentious in Canada as it relates to First Nations and Indigenous authorities. Canada's Cannabis Act and Regulations provide the authority to regulate the sale of cannabis to provinces and territories. Many provinces, including BC, along with the federal government, have said that their own respective cannabis regulations are laws of general application, meaning they apply to all areas in those jurisdictions, including Indigenous land. 
In 2020, BC's Minister of Public Safety and Solicitor General, Mike Farnworth, said the province does not recognize such sovereignty in regard to federal and provincial cannabis regulations, but it is hesitant to enforce the law on First Nations territory out of fear of a court challenge. 
Related Articles
"With cannabis, like a number of other issues when it comes to First Nations, our view, the province's view, is that yes, they are laws of general application," said the Minister. "Just as with some other issues, First Nations have said, 'No. These are areas of our jurisdiction,' and that's both at the provincial level and at the federal level."
Many Indigenous communities in Canada have disputed this interpretation, saying they have the right to manage cannabis as they see fit, either restricting it or regulating it. 
The Osoyoos Indian Band (OIB) first passed a moratorium against any cannabis stores in their community in 2019. The community then adopted their own Osoyoos Indian Band Cannabis Bylaw in 2020, citing section 35 of the Constitution Act, 1982, which recognizes and affirms the existing aboriginal self-government and treaty rights of the aboriginal peoples of Canada. 
The OIB's corporate plan for 2018-2022 includes their intention to open "a new legal marijuana growing facility" and new marijuana retail outlets. The band licensed their first retailer in September 2020, Brewer's Timix'w Wellness.
These approaches are not unique to BC. A First Nations community in New Brunswick put a moratorium on cannabis stores in their community in 2021. A Mi'kmaw band councillor from Millbrook First Nation in Nova Scotia, arrested in a 2020 police raid of Indigenous cannabis dispensaries, is mounting a constitutional defence arguing his right to sell cannabis on First Nations land is constitutionally protected.
Many First Nations community leaders argue their own authority to manage cannabis sales and even production. Some legal experts and activists have also seen the potential to utilize the issues surrounding cannabis licensing to highlight overarching and historical jurisdictional challenges to federal and provincial laws. 
Not all First Nations are opposed to working with federal and provincial regulations. Several Indigenous businesses and governments across Canada have opted to work within these frameworks, as well as crafting their own rules to work in coordination with federal and/or provincial governments. BC has created special regulatory and funding carve outs to encourage First Nations to work within provincial rules. BC is facing several recent lawsuits dealing with its cannabis regulations.
In 2022, a group of cannabis retailers in BC sued the government for what they say is a lack of enforcement of the province's own cannabis regulations, highlighting unregulated cannabis stores, many of which operate on First Nations land in BC's interior. And a Victoria medical cannabis club is suing the government following several raids and product seizures.
---
This post was originally published by our media partner here.