This post is presented by our media partner The Growth Op
View the original article here.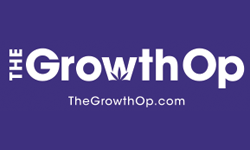 About five kilograms of weed seized from the premises
Article content
An intelligence-led operation in Ireland paid off late last week when a man and a woman were detained after police found five kilograms worth of weed in Athy.
Article content
Police arrested the man and woman, who were detained at a local station under Section 2 of The Criminal Justice (Drug Trafficking) Act 1996.
A person can be detained if police have "reasonable grounds for believing that his or her detention is necessary for the proper investigation of the offence." Without a warrant, a person can be detained for 48 hours and, if a warrant is obtained, can be kept for "a further period not exceeding 72 hours."
Garda Síochána, Ireland's national police and security service, reports that cannabis is illegal to "cultivate, import, export, produce, supply and possess" in the country absent a Ministerial Licence.
"Policy to date has not permitted the cultivation of cannabis for medical purposes and no licences have been issued for this activity. The government has no plans to legalize cannabis," it adds.
An investigation into the recently confiscated cannabis is continuing.
Article content
That bust, however, pales in comparison to other recent cannabis seizures, including the one at Ireland's Rosslare Europort last month.
As a result of routine profiling on May 25, Revenue officers seized almost 140 kilograms of bud worth an estimated $3.8 million. The drugs were found inside a Spanish-registered articulated lorry and its accompanying trailer that had disembarked a ferry from Cherbourg, France.
Using an X-ray scanner, Revenue officers found the drugs concealed within a consignment of vegetables. A man in his 40s was arrested.
Almost a week earlier, officers also seized about 20 kilograms of cannabis valued at $536,000 on May 19 in the West Dublin area.
Subscribe to Weekend Dispensary, a weekly newsletter from The GrowthOp.
This post was originally published by our media partner here.