This post is presented by our media partner The Growth Op
View the original article here.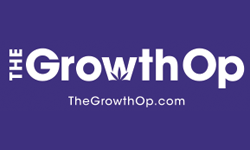 'I'm amazed you can even see,' Dickinson tells audience members, commenting on the wafting weed smoke
Article content
Iron Maiden singer Bruce Dickinson laid down the law by verbally laying out pot-smoking fans enjoying a few puffs in the front row of the band's recent gig in Anaheim, Calif.
Article content
In defence of Iron Maiden bassist Steve Harris — who reportedly absolutely despises weed and the smell of it — frontman Dickinson let loose on the smokers at a heavy metal concert on Sept. 21.
Article content
The main message was to have some respect for the Grammy Award-winning band and other fans, although the delivery of that message was full of F-bombs and injected with ire.
An original video posted on YouTube by Tanya Neely shows Dickinson, who apparently had stopped the show, offer his thoughts to the audience, members of which can be heard rumbling in anticipation of the tales to come.
"You know, it's one f****** idiot out of 10,500 people," he begins, before derisively commenting on the size of the alleged perpetrator's posterior, as the camera turns to what looks like security staff clearing away the fan.
"I don't know what it is, I mean, you know, there's so many people smoking so much f****** dope down here, I'm amazed you can even see," Dickinson continues.
Citing Harris' demonstrated distaste for cannabis, Dickinson points out, "so, when he's trying to play bass, it f***** him up," adding that the smell also messes up his performance as a singer.
Article content
"So, I would just ask for a tiny bit of respect. If you want to go and get completely stoned out of your f****** mind, go out the back and do it," a suggestion that attracted a smattering of "woos" of encouragement. "Otherwise, you're going to end up like this knucklehead here," he adds, pointing to the now empty area at the front of the stage where the offending fans had previously been smoking.
Though both medicinal and recreational cannabis is legal in California, it cannot be consumed, smoked, eaten or vaped in public places, notes information from the California Department of Public Health. Despite the state legality, Anaheim's city rules "prohibit the sale, commercial cultivation and processing of recreational or medical cannabis."
Article content
Acknowledging that some illegal dispensaries have certainly set up shop in the city, PotGuide recommends steering clear and opting for a short drive to Santa Ana, Long Beach or even Los Angeles to get their legal stash.
Iron Maiden is currently on the North American leg of its "Legacy Of The Beast" tour, which is set to wrap up in Tampa, Fla. on Oct. 27.
Of course, Dickinson is not the only frontman to give a fan the boot over cannabis. In the spring of 2019, Roger Daltrey of The Who got his Madison Square Garden gig ground to a halt over some distinctively skunky odour.
"All the ones smoking grass down in the front there, I'm totally allergic to it," Daltrey said. "I'm not kidding. Whoever it is down there, you've f****** my night. I'm allergic to that sh-t and my voice just goes."
According to Medical News Today, exposure to second-hand cannabis smoke could include burning, itchy or red eyes, coughing, a dry mouth, anxiety and tiredness.
Information from the American Nonsmokers' Rights Foundation states particulate levels from second-hand weed smoke are even higher than those from second-hand tobacco smoke. The group argues that fine particulate matter can cause lung irritation and asthma attacks, as well as make respiratory infections more likely.
Subscribe to Weekend Dispensary, a new weekly newsletter from The GrowthOp.
This post was originally published by our media partner here.