This post is presented by our media partner The Growth Op
View the original article here.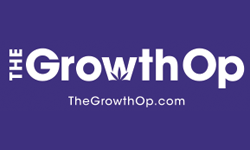 Article content
B.C.-based Pure Sunfarms is celebrating the success of its Pink Kush cultivar that has remained among the best-selling strains in Ontario since launching in June 2020.
Article content
Citing information provided by the Ontario Cannabis Store (OCS), the company reports the dried flower "has achieved record-level performance, maintaining its spot as the all-time, top-selling dried flower strain in Ontario."
Article content
In the OCS' 2020-2021 annual report, Sunfarms' Pink Kush was the leading 3.5 gram package of dried flower, selling 254,000 units. It was followed by Good Supply's 3.5 gram offering of Royal Highness, which sold 203,000 units. Redecan's Wappa rounded out the top-three, moving 193,000 units.
"It's energizing to see how well our Pink Kush has been and continues to be received in the market. It is the number one choice for cannabis consumers in Ontario," Mandesh Dosanjh, president and CEO of Pure Sunfarms, said in a statement. "We are intentional about cultivation at Pure Sunfarms — our growers really know how to bring the best out of our Pink Kush," Dosanjh added.
According to Sunfarms, the brand continued to lead dried flower sales at the OCS in August, accounting for over 13 per cent of sales in the category. Pink Kush led the category with seven per cent market share.
Article content
The company has also found success with its Jet Fuel Gelato cultivar, which was launched last September and has been steadily climbing the ranks of the OCS.
Both cultivars are available through the OCS for $22.95 for 3.5 grams. An ounce (28 grams) will run consumers $139.95, or $5 a gram.
Speaking to The GrowthOp in 2020, Dosanjh emphasized the company is "not a value brand."
"Pure Sunfarms is about quality, B.C.-grown cannabis, at prices customers should demand and expect," he said, adding that the company's price points reflect what Canadians are used to.
"Our team has a love of plants and passion for growing, with over 30 years of agricultural and legacy market experience. We put our all into the flower we grow because it is at the heart of, and motivates, everything we do," Dosanjh added in the company statement.
"We are very proud to be able to say that we are not only the all-time, top-selling strains in Ontario, but also the top-performing brand in Canada, and, hopefully one day, beyond."
Subscribe to Weekend Dispensary, a weekly newsletter from The GrowthOp.
This post was originally published by our media partner here.