This post is presented by our media partner The Growth Op
View the original article here.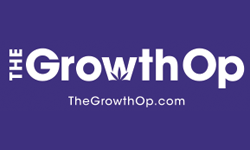 Article content
The Supreme Court of Arkansas has ruled that voters will get their say on whether or not to legalize recreational cannabis in the state come the November elections. The recent decision overturns an earlier ban by Arkansas Board of Election Commissioners.
Article content
"The people will decide whether to approve the proposed amendment in November," Justice Robin Wynne notes in the court's ruling.
Article content
Commissioners claimed the ballot's title didn't explain the amendment's true impact to voters. One example listed was a concern that the amendment would eliminate the state's THC limit established when medical marijuana was approved.
"The type of detail that the board expected, or demanded, in this case, would make our ballot title thousands and thousands of words long," Lancaster said following the vote. "That just simply is not workable for a ballot."
Conservative governors in the state supported the decision from the elections board, with some voicing their approval and reaffirming their stance on marijuana. "Marijuana is a harmful drug," said Governor Asa Hutchinson.
Arkansas legalized medical marijuana in 2016. If the state were to approve recreational cannabis, adults 21 an older would be able to possess up to 28 grams of cannabis. They would also be able to purchase recreational products from the dispensaries in the state.
The FreshToast.com, a U.S. lifestyle site that contributes lifestyle content and, with their partnership with 600,000 physicians via Skipta, medical marijuana information to The GrowthOp.
Subscribe to  Weekend Dispensary, a new weekly newsletter from The GrowthOp.
This post was originally published by our media partner here.