This post is presented by our media partner The Growth Op
View the original article here.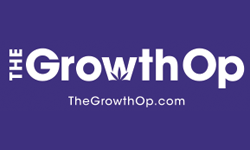 Only four per cent of those polled in 1969 said they had tried marijuana compared to 48 per cent today
Article content
For the first time ever, more Americans report smoking weed than tobacco. These results were compiled in a new Gallup poll, seemingly marking a significant moment in culture and representing how far cannabis has gone over the past decade.
Article content
The survey conducted in July highlights the work that has been done in curbing the consumption of tobacco. Respondents were asked a variety of questions, including whether or not they consumed edibles (14 per cent said yes).
Article content
Overall, responses show that alcohol is the substance Americans consume the most, with 45 per cent of survey participants indicating they consumed it over the past week and 67 per cent reporting they consumed it occasionally.
"In sum, American adults are significantly more likely to use alcohol than either marijuana or cigarettes. And while alcohol consumption has remained relatively constant over the decades, cigarette use is now less than a fourth of what it was in the 1950s," Gallup reports.
"Americans' regular use of marijuana is modestly higher than cigarettes at this point, but the trend over recent decades in marijuana use is upward," it adds.
It seems that Americans have been slowly becoming more honest about their cannabis consumption and more willing to try it out. Over the past decade, they have started to experiment with the drug as it became legal in a variety of U.S. states, resulting in today's environment, where almost half of the surveyed population reports having tried the drug.
The FreshToast.com, a U.S. lifestyle site that contributes lifestyle content and, with their partnership with 600,000 physicians via Skipta, medical marijuana information to The GrowthOp.
Subscribe to  Weekend Dispensary, a new weekly newsletter from The GrowthOp.
This post was originally published by our media partner here.