This post is presented by our media partner The Growth Op
View the original article here.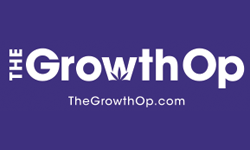 "You start messing with this plant and a relationship begins and it's a relationship that does not stop giving."
Article content
When one hears the name Jim Belushi, a few things can spring to mind.
Article content
There's his older brother, John, of course. There's Dan Akyord and the Blues Brothers. Second City. John Candy. Twin Peaks. Belushi's eight-season run in the archetypal role of Aggrieved Sitcom Dad.
One thing that may not be top of mind — yet — is cannabis. But Belushi, now living on a 93-acre cannabis farm in Oregon, is working hard to change that.
Belushi's farm fronts the Rogue River, a nearly 350-kilometre-long waterway that curls through mountain ranges and lush forests, flowing from the Cascade Range to the Pacific Ocean. The Rogue is known for its scenery, salmon runs and, according to Belushi, its capacity for renewal.
Article content
About a decade ago, he emerged from the river, where a longtime family friend also has a place, and he felt something inside of himself shift.
"It was like I had been baptized," Belushi tells The GrowthOp on a recent video call. "I was like 'I should get a place here.' So I just started looking."
Besides, he says, "Los Angeles was getting me down, man."
As he searched for properties near the river, eventually he was shown a 13-acre parcel of land that was formerly picnic grounds for The Benevolent and Protective Order of Elks, a fraternal order founded in the 1860s.
There was a stage, an outdoor barbecue pit and a field filled with picnic tables shoddily constructed by local high school students decades earlier. There was no house.
Article content
Belushi was smitten.
As work began on building the farm, Belushi got to know his closest neighbours, an elderly couple named Charlie and Becca that farmed alfalfa and hay and raised cattle on their neighbouring 80-acre parcel of land.
When Becca became sick with cancer, she asked Belushi to take over the property. He purchased the land, renamed the road Becca's Way and Charlie, still alive today, remains on the farm.
Belushi speaks of the land in Oregon and of the work he's doing using words like "spiritual" and "blessing." There's a depth to the relationship that becomes clear as the conversion proceeds.
The amount of land he's amassed, the cannabis, the farming, the career shift, none of it was purposeful, Belushi says. It just started to happen.
Article content
"I got sucked into the business," he says. "You start messing with this plant and a relationship begins and it's a relationship that does not stop giving. This plant is so powerful and spiritual, in a medical, joyful and generous way. All of a sudden I felt like I had some kind of purpose."
A gift from Captain Jack
In his first season on the farm, Belushi grew about 40 plants. The seeds were supplied by Captain Jack.
Belushi describes Captain Jack as "an old grower" and "the weed dealer for Saturday Night Live."

In the '70s, Jack had twice travelled to the Northeast region of Afghanistan, beyond the famed Hindu Kush mountain range. He worked alongside elders in the fields, growing and harvesting a cultivar called Gulzar Afghanica, or "Garden of Afghanica."
Article content
After his second season working the land with locals, he was gifted a handkerchief of seeds. Upon returning home to New York, Jack was eventually introduced to some friends who worked on Saturday Night Live. His potent flower was also introduced to the cast members, who enjoyed it so much that it became known as the "Smell of SNL," Belushi says.
"It was a really specific landrace strain with about five per cent terpenes and 70 per cent of that was myrcene, which makes it a very great medicine and a very creative strain," he says.
Myrcene, an abundant terpene found in many plant species, is being researched for its anxiolytic, anti-inflammatory and analgesic properties.
Belushi says Captain Jack's cultivar boosted collaboration, aided creative breakthroughs and helped lighten the mood.
Article content
Decades later, it's still doing that, he adds.
Growing cannabis might seem like a departure from how he's spent most of his life but Belushi, who turned 69 earlier this week, argues there's a parallel between being a performer and farming pot. They both make people feel good, he explains.
"As a performer, the purpose is really to take people out of their mind, to make them laugh, to release endorphins and with cannabis, it's the same purpose," he says. "Give them a break. Make them feel good."
He speaks of the gifts cannabis has given him, the chance encounters with folks at dispensaries and industry events, who have told him how cannabis has reduced their seizures or helped mitigate their cancer symptoms or eased their depression.
Article content
"I can give you 50 stories like that. You know, people with seizures, hopelessness, pain management — they all want to be off of pills and alcohol. And their lives have changed because of this plant. It's powerful. It's a really, really powerful plant."
He pauses and then repeats something Dan Aykroyd told him years earlier about his older brother, John, who died of a drug overdose in 1982.
"Dan said 'If John was a pothead, he'd be alive today,' and I believe that yes, that is true," he says.
He adds that he's seen firsthand how cannabis can help wean some people off opiates or other medications and he doesn't want that message to get lost in the noise. Sharing his belief that cannabis is medicine has become one of his daily motivations. "Cannabis is a pathway to healing," he tweeted to his nearly 280,000 Twitter followers last month.
Article content

To further his message, he's working with the Oregon Liquor and Cannabis Commission and Portland City Council to create an opioid trade program where people, including veterans, can access "a place for healing for low to no cost." Belushi also sits on the board of the Last Prisoner Project, a non-profit organization dedicated to cannabis criminal justice reform.
Since that first season with 40 plants, his farm has swelled. It's now home to four greenhouses, each with about 200 plants. He expects this year's harvest could approach about 2,000 pounds. Belushi's cannabis is now sold in five states and he says there are ongoing discussions about finding a grower in Canada to bring the brand north.
The first brand released from the farm was dubbed The Blues Brothers. It was more than just the celebrity cache that went into the name, however.
Article content
"I named the brand The Blues Brothers because it represents music, which is spiritual. You're close to God when you're singing gospel. Mischievousness, because there's fun involved and it makes you feel good. And it represents a mission from God," he says. "The mission is to help people on a pathway to healing, whether it's healing their soul, healing their pains, or healing their anxiety. It's a pathway. It's not the end all be all, but it certainly gets you on a path."
Belushi will be spreading his message in Canada next week as he heads to Victoria to headline the Grow Up Conference and Expo. He'll share some lessons he has learned on the farm, some challenges he's faced getting the business running (the farm broke even for the first time last year), and his broader messages of the power of plant medicine and the importance of personal growth.
That's why the Discovery show documenting his life on the farm is called Growing Belushi, he explains.
"It's not just about growing the plant. It's about me growing up, as a family man, as a businessman, and, you know, growing spiritually," he says. "I get to be in a moment and create and have an honourable purpose and joy. It's been a lovely journey."
Subscribe to Weekend Dispensary, a weekly newsletter from The GrowthOp.
This post was originally published by our media partner here.