This post is presented by our media partner Oaksterdam University
View the original article here.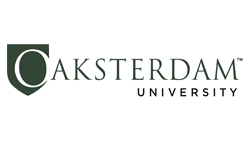 A place for graduates of Oaksterdam University to connect with potential employers, and for industry businesses to recruit well-prepared candidates.
Oaksterdam University Job Board
Your browser does not support JavaScript, or it is disabled. JavaScript must be enabled in order to view listings.
Join OU weekly on Clubhouse
Oaksterdam University experts will answer your novice to expert questions every week LIVE. Join the Clubhouse audio chat room, and we'll answer any questions you have about cultivating cannabis or growing your equity cannabis business.
Mentorship for Equity Cannabis Business Success
Every Thursday, 11:20 AM PT
Ask Anything! Cannabis Horticulture with Oaksterdam Experts
Every Friday, 4:20 PM PT
The Most Recognized Credentials in the Cannabis Industry
Our certification programs are built and taught by some of the industry's most experienced and respected cultivators, business owners, and advocates. Recognized industry-wide for our leading-edge academic environment, we have something to offer professionals at every experience level. Our curriculum is designed to give you the most extensive education available.
Completing an OU certification program demonstrates mastery of a wide range of scientific and practical knowledge that is critical to success in the commercial cannabis industry and demonstrates a commitment to continued learning. Alumni will find themselves prepared for competitive careers, entrepreneurship, and advocacy in all facets of the industry.
Cannabis & Hemp Are Complicated, We Make it Easier
View our course catalog to learn more
This post was originally published by our media partner here.