This post is presented by our media partner The Growth Op
View the original article here.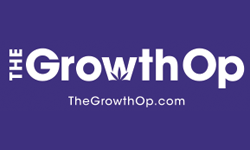 Weed, tobacco, unknown substance and cellphones confiscated at Collins Bay Institution over three days
Article content
Staff and the Collins Bay Institution in Kingston, Ont., working with local police, seized multiple packages containing contraband such as cannabis over a three-day period in early June.
Article content
In all, staff at the federal, multi-level security institution confiscated contraband and unauthorized items that included 1.1 kilograms of weed, about 1.3 kilograms of tobacco, 123 grams of an unknown substance, cellphones and accessories from June 3 to 5, notes a statement from Correctional Service Canada (CSC).
The facility has witnessed its fair share of contraband confiscations in recent months.
Among these incidents, this past May, again over a three-day period, contraband believed to have been delivered by drone drops included 553 grams of tobacco, 510 grams of cannabis, 55 grams of shatter, 23 grams of hash, drug paraphernalia, a cutting weapon, cellphones and related accessories.
Article content
On Mar. 24, staff seized items that included 550 grams of tobacco and 225 grams of marijuana. On Mar. 11, two packages containing 466 grams of tobacco, 369 grams of marijuana, 53 grams of shatter, drug paraphernalia, cellphone and phone accessories was discovered. And in February, a suspect was arrested after an attempt to deliver almost a half-pound of cannabis to the institution was earlier foiled by the staff there.
Those amounts, however, pale in comparison to the institutional value of a contraband seizure last month at the federal Edmonton Institution.
Staff members at the maximum-security facility seized, among other items, hashish, methamphetamine, shatter, pills (including fentanyl), stabbing weapons, cellphones, cellphone chargers and SIM cards on May 10, according to the CSC Prairie Region.
Officials estimated the institutional value of the confiscated contraband was $712,400, with the searches necessitating that one unit of the facility be locked down so the illegal items could be ferreted out.
The CSC uses several tools to help prevent drugs from entering its institutions, notes the agency statement, including ion scanners and detector dogs. It also works in partnership with the police and has established a telephone tip line for all federal institutions.
Subscribe to Weekend Dispensary, a weekly newsletter from The GrowthOp.
This post was originally published by our media partner here.