This post is presented by our media partner The Growth Op
View the original article here.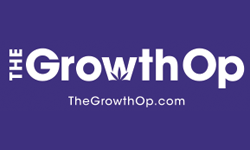 Article content
Earlier this month, officers observed a hand-to-hand drug transaction in the area of Williamsville and arrested a 60-year-old individual.
Article content
The 60-year-old was held in custody for a bail hearing and charged with traffic in a Schedule 1 substance, possessing a Schedule 1 substance for trafficking and possessing proceeds of property obtained by crime not exceeding $5,000.
Legal cannabis edibles, which contain a maximum of 10 milligrams of THC, are strictly regulated and can only be sold in plain, child-resistant packaging.
Legal edibles must have the standardized cannabis symbol for products containing THC and a health warning message, must not be appealing to youth and must not make health claims, in addition to other packaging restrictions, such as colour.
Any edible that mimics the branding of popular candy brands is in defiance of the law.
Earlier this year, a study conducted by the National Research Council of Canada on behalf of the Ontario Cannabis Store (OCS) and the Ontario Provincial Police (OPP) found illicit cannabis products had lower than advertised levels of THC and pesticide levels several hundred times above Health Canada's limits.
Article content
The study examined 44 edible cannabis products, half of which were legal while the remaining half were comprised of illicit products that had been seized by the OPP.
Researchers found, on average, that unregulated edibles contained less than 20 per cent of their advertised THC content.
According to the study, some illegal samples contained up to 50 times below advertised THC levels. Others only had THC present on the surface of the edible, suggesting that THC may have been sprayed onto an existing commercial product.
"None of the illegal samples came close to delivering what was advertised on the label," reads the report.
Subscribe to Weekend Dispensary, a weekly newsletter from The GrowthOp.
This post was originally published by our media partner here.