This post is presented by our media partner The Growth Op
View the original article here.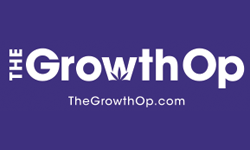 Three people in the U.K. arrested after illegal grow-op with more than 2,000 plants discovered
Article content
Three men in the U.K. have been arrested after Merseyside Police investigators seized more than 2,000 cannabis plants from an illegal grow-op.
Article content
Members of the Targeted Team served a warrant on the warehouse in Birkenhead, U.K. at about 9:30 a.m. on July 7, notes a statement from Merseyside Police.
It didn't take long to discover the massive weed farm, which was spread across 13 growing rooms. Investigators seized the plants, which were in various stages of growth, as well as associated cultivation equipment.
One man at the scene was arrested and a second person was identified and apprehended following inquiries, the police report.
Ultimately, three individuals — aged 32, 29 and 19 — were arrested on suspicion of cannabis production and abstracting electricity.
Article content
Members of Merseyside Police's Cannabis Dismantling Team (CDT) have ensured that the premises are safe.
Community safety is also the focus of ridding areas of illegal grow-ops, the police suggest. Recreational cannabis remains illegal throughout the U.K., but such finds are a fairly common occurrence in many parts of the country.
Areas serviced by Merseyside Police have been among these. Just last month in Bootle, a cannabis farm spanning two floors was found after a passing officer sniffed out the illegal operation.

Another illicit grow in June — police were alerted by public complaints about a cannabis odour emanating from a former post office — revealed 150 plants. It reportedly took officers two days to dismantle the grow.
Article content
And this past March, a public tip led to the discovery of an illegal cannabis farm 2,000 plants-strong that was hidden in a derelict building in Knowsley, U.K.
With regards to the latest bust, CDT head Matt Brown says "setting up such large-scale cannabis farms and extracting electricity illegally in this manner poses a serious risk of fire and flooding to residents and businesses. Such organized operations also attract the risk of violent crime from drug supply."
Article content
In a video posted on YouTube, Brown offers some advice on how people can spot a cannabis farm. These include strange smells and sounds, frequent and varied visitors at unusual times, birds gathering on the roof in cold weather and windows being sealed and covered.
"Individually these activities may seem commonplace. However, together, they may indicate something more suspicious," adds the police statement.
Subscribe to Weekend Dispensary, a weekly newsletter from The GrowthOp.
This post was originally published by our media partner here.