This post is presented by our media partner The New Agora
View the original article here.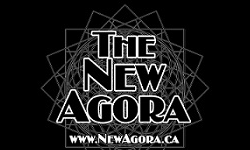 Another installment from Tartaria Australia where we discuss Kelly's new concept "Did Tartaria have two Suns'?
In this chat We have Jason from Archaix channel and we here his theory on the realm being a computer simulation.
Part ten of my Rules of the Realm series with Howdie Mickoskie where we discuss the Question being the Quest.
Here I have a look at the city of Milan and the old world grid that is still visible under the modern day facade
This post was originally published on from Randy Rowe and can viewed here: https://newagora.ca/latest-from-autodidactic-mid-may-2022/
This post was originally published by our media partner here.