This post is presented by our media partner Psychedelic News Wire
View the original article here.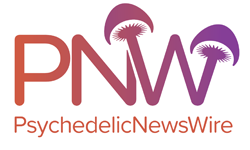 We have seen interest in psychedelics grow significantly these last few years as more studies into the therapeutic potential of the substance has been conducted. Psychedelics are substances that alter the function of an individual's brain when ingested. This may result in changes in their mood, perception and cognitive processes. Common psychedelics include mescaline, psilocybin, ayahuasca and peyote.
Despite the fact that humans have known about and used these hallucinogens for millennia, there is still a lot we are uncertain about when it comes to these substances and how they can benefit us.
Below, we look at what we've learned so far about psychedelics and what they can do.
How do psychedelics work?
Most of these hallucinogenic substances increase activity in neurons that respond to the serotonin neurotransmitter. Serotonin plays a number of roles in the brain, with growing evidence suggesting that psychedelics suppress the default network in the brain. The default network is usually active when an individual's brain is in passive rest.
Researchers theorize that the substance' action on this network is what results in the separation and relaxing of an individual's emotions, thoughts, memories and senses.
What can these substances be used to treat?
Numerous studies have found that psychedelics could potentially be used to treat a range of mental health issues, including obsessive compulsive disorder, alcoholism, depression and anxiety.
What makes psychedelics so special?
Researchers hypothesize that these substances can be effective in the treatment of various disorders because of the strong impact they have on the default network in the brain.
Mental health conditions such as addiction and depression all involve a brain that has adapted to its experiences in disruptive and unhelpful ways. Many of the currently used interventions have been designed to influence a person's brain to adopt a new form that is less disruptive; this approach is inefficient because it doesn't address the root cause of the problem.
On the other hand, psychedelics reduce neurological boundaries and facilitate the formation of new stimulating links between various regions in the brain. This, in turn, enables the substance to address the root of a range of mental-health conditions. It should be noted that most studies have paired psychedelic drugs with therapy because they may not be as effective if administered on their own.
In addition to this, it is important to note that psychedelic substances such as LSD and psilocybin mushrooms remain classified as Class A drugs under laws in the United Kingdom and as Schedule 1 controlled substances under U.S. federal law. Individuals caught in possession of these substances may have a fine imposed on them or face imprisonment, or both.
Companies such as Silo Pharma Inc. (OTCQB: SILO) are looking to develop therapeutic formulations from these substances, thereby changing the status of these substances, which currently have no known medicinal value.
NOTE TO INVESTORS: The latest news and updates relating to Silo Pharma Inc. (OTCQB: SILO) are available in the company's newsroom at https://ibn.fm/SILO
About PsychedelicNewsWire
PsychedelicNewsWire (PNW) is a specialized content distribution company that (1) aggregates and distributes news and information on the latest developments in all aspects and advances of psychedelics and their use, (2) creates PsychedelicNewsBreaks designed to quickly update investors on important industry news, (3) leverages a team of expert editors to enhance press releases for maximum impact, (4) assists companies with the management and optimization of social media across a range of platforms, and (5) delivers unparalleled corporate communication solutions. PNW stays abreast of the latest information and has established a reputation as the go to source for coverage of psychedelics, therapeutics and emerging market opportunities. Our team of seasoned journalists has a proven track record of helping both public and private companies gain traction with a wide audience of investors, consumers, media outlets and the general public by leveraging our expansive dissemination network of more than 5,000 key syndication outlets. PNW is committed to delivering improved visibility and brand recognition to companies operating in the emerging markets of psychedelics.
To receive instant SMS alerts, text "Groovy" to 844-397-5787 (U.S. Mobile Phones Only)
For more information please visit https://www.PsychedelicNewsWire.com
Please see full terms of use and disclaimers on the PsychedelicNewsWire website applicable to all content provided by PNW, wherever published or re-published: https://www.PsychedelicNewsWire.com/Disclaimer
Do you have questions or are you interested in working with PNW? Ask our Editor
PsychedelicNewsWire (PNW)
San Francisco, California
www.PsychedelicNewsWire.com
415.949.5050 Office
Editor@PsychedelicWire.com
PsychedelicNewsWire is part of the InvestorBrandNetwork.
The post Leading Neuroscientist Explains How Psychedelics Alters the Brain appeared first on PsychedelicNewsWire (PNW).
This post was originally published by our media partner here.