This post is presented by our media partner Grow Opportunity
View the full article here.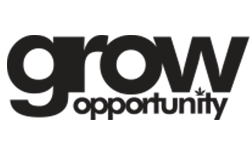 Vancouver — Leaf Infusions, the advanced manufacturer of infused cannabis products, has selected and successfully implemented Elevated Signals manufacturing software at its state-of-the-art production facility in New Westminster, British Columbia.
Leaf Infusions transforms raw cannabis materials into THC and CBD vape, edible and topical cannabis products, helping licensed producers take new products to market exponentially faster, cheaper, and easier.
With a complex manufacturing process, the company could not rely on spreadsheets and paperwork to keep track of operational and inventory data. This would place a heavy administrative burden on the team, slowing down the time it took to bring products to market and ultimately impacting the company's ability to be profitable.
Leaf Infusions evaluated multiple seed-to-sale systems and chose Elevated Signals for its ability to meet its specific needs for vendor management, inventory, processing and quality/compliance checkpoints.
After successfully implementing Elevated Signals in Q1 2023, Leaf Infusions has seen significant improvements to its operations, including:
A reduction in batch completion time from multiple hours to just 35 minutes
Streamlined processes among production, QA and compliance teams for batch review, tracking and release
A central source of truth for all inventory data, instead of a complex network of spreadsheets
We can't say enough positive things about Elevated Signals. The team has been fantastic, from implementation and onboarding to ongoing support.
"We needed highly customizable software that could be tailored to our specific needs, and the system delivered beyond our expectations. Our production team is now paperless leading to streamlined efficiencies across departments. We've seen a significant reduction in time spent on admin, communication is better among teams and we can get products in the hands of customers much faster."  – Braeden Calyniuk, co-founder, Leaf Infusions Inc.
"We fully understand the challenges faced by complex manufacturers, which is why we made sure our software is agile and capable of addressing very specific needs. We've loved working with the Leaf Infusions team and are excited to continue supporting them on their journey towards enhanced efficiency, profitability, and accelerated product delivery." – Amar Singh, co-founder & CEO, Elevated Signals
This post was originally published by our media partner here.