This post is presented by our media partner Grow Opportunity
View the full article here.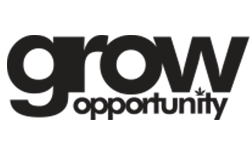 (Globe Newswire) Vancouver — Following a three-year hiatus, Lift&Co. Expo will return to Vancouver Convention Centre on January 12-14, 2023.
The upcoming British Columbia dates are the first on the west coast for Canada's number-one cannabis conference and trade show since 2020, and the province is primed for an experience to remember in 2023.
Lift&Co. Expo Vancouver 2023 Schedule:
Lift Cannabis Business Conference (LCBC): Thursday, January 12, 2023
Lift&Co. Expo Industry Days: Friday, January 13 & Saturday, January 14, 2023
Lift&Co. Expo Consumer Day: Saturday, January 14, 2023
Lift&Co. Expo Official After Party: Saturday, January 14, 2023
Lift&Co. Expo by the Numbers (per event):
Canada's first and original cannabis expo est. 2016
10 Events to Date
10,000+ Participant Admissions
200+ Exhibiting Companies
130+ Leading Educational Sessions
40+ Industry and Media Partners
"This brand has history and has touched so many people, but the industry is changing and evolving. As we plan for Vancouver and the future, we're sitting down for deep conversations and re-envisioning every element of the show based on the specific needs of each segment of the cannabis industry." — Lift&Co. Expo Sr. Vice President, Lindsay Roberts
Roberts heads a team of fresh faces and returning talent, energized with a renewed vision for Lift&Co. Expo. Their primary focus is the unique needs of individual audiences within the full cannabis spectrum: growers, processors, manufacturers, brands, budtenders, retailers, educators, advocates, regulators, consumers, investors and more.
"To start, our new-and-improved Budtender Program, created in partnership with the Budtenders Association, is an all-encompassing celebration of the unsung heroes of the cannabis industry. We are proud to finally give them the recognition they deserve, starting with complimentary entry and a dedicated lounge area." — Corey Herscu, Director of Growth
Content Director Barry Smith is crafting a conference agenda packed with strategy-focused, advocacy-oriented, business and community leadership sessions intent on meaningful change and sustainable growth in the cannabis industry.
Topics will include the 'Team Canada' Approach; Raising Capital; Advocacy & Lobbying; Buying, Selling & Soul; Cannabis Blockchain; Indigenous Cannabis; Speed Breeding and Micro-Growing & Processing.
New Elements At-a-Glance:
Advocacy and activist-oriented Cannabis Business Conference
Expo floor speakers' corners and small group Q&A's
New and improved Budtender Program in partnership with Budtender Association
"Get Free Tickets" program for budtenders and consumers in partnership with Toke Text
Expo Floor Brand Discovery Pavilion featuring micro and small batch craft growers showcase
All-new Cannabis Retailer Zone
New product pitch competition
Consumer lifestyle programming and activations
This post was originally published by our media partner here.