This post is presented by our media partner Grow Opportunity
View the full article here.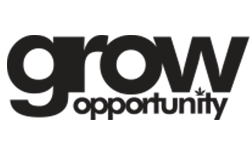 On Sunday, November 13th, budtenders from the Tether community and retailers from Guelph and the surrounding area joined liiv for a VIP 'meet the grower' session hosted by liiv's manager of cultivation, Shanley Jomphe. 
liiv put on an inspiring event, sharing knowledge on all things cultivation. Budtenders were captivated by the level of Shanley's expertise on cannabis strains and terpenes.
Budtenders were welcomed at Ronin Guelph with snacks and games as they waited for the session to begin. All attendees left with gift bags and swag, complimentary of liiv.
liiv plans to host more sessions around Ontario for the purposes of education and community building. 
This post was originally published by our media partner here.