This post is presented by our media partner The Growth Op
View the original article here.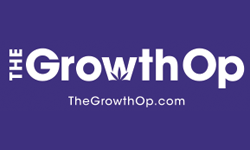 43-year-old man in court on vehicle and marijuana charges in late June returned to same court later that day for same offences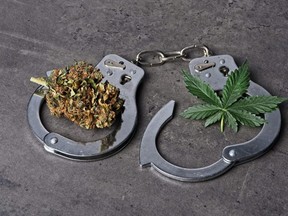 Article content
One court appearance over the course of a single day apparently wasn't enough for a Maine man who was busted for cannabis trafficking shortly after leaving a Massachusetts courthouse.
Article content
On the morning of June 29, the 43-year-old man appeared in Newburyport District Court on charges of driving without a licence and cannabis possession over 454 grams, the Massachusetts State Police (MSP) notes on Facebook.
Adult-use cannabis is legal in Massachusetts for those 21 and older, but there are limits. With a government-issued ID, adults can possess up to 28 grams of flower and as much as five grams of concentrates outside the home.
Possessing about a pound of weed, though, is certainly not OK. Cannabis cultivation and possession with the intent to distribute are punished in the same way, per Criminal Defence Lawyer.
Violations involving 22.7 or fewer kilograms of cannabis are punishable by a fine of $645 to $6,450, up to two years in prison or both, the information notes.
After reviewing the cases for the day, an MSP trooper assigned to the court's Newbury Barracks noticed the defendant's Maine driver's licence was still suspended. The man was released "on his own recognizance, with the condition he does not drive until he is properly licensed," the police report.
But the defendant opted not to adhere to the condition. At the end of the trooper's shift, he saw the man in the courthouse parking lot getting into the driver's seat of his SUV, which had a Florida registration, and driving away.
Article content
The trooper got inside his fully marked cruiser and stopped the driver. The man was placed under arrest for operating a vehicle without a licence, handcuffed and secured in the back seat of the cruiser.
But the nervy move by the alleged perpetrator was not the only surprise for the trooper that day.
Upon searching the vehicle before planning to have it towed, the trooper discovered the motherlode: plastic bags, a bong, two large vacuum-sealed bags and two duffel bags filled with cannabis, five large jars of THC extract and a large roll of US$20 bills secured with a rubber band.
All totalled, the car without a licence contained 31.8 kilograms of weed and approximately nine kilograms of marijuana extract, MSP reports.
Article content
The man was first taken to a police station for booking, but soon returned to Newburyport District Court for arraignment on new, but very similar, charges namely unlicensed operation of a motor vehicle and trafficking cannabis.
Getting arrested again on the same weed charge is nothing new, but doing so within hours of a violation or court appearance is hardly common.
That said, the Maine man is not unique.
In the spring of 2021, a 24-year-old Kentucky man was twice busted on suspicion of trafficking cannabis within 24 hours. The man was initially nabbed shortly after 1 a.m. when Lexington officers dropped by his residence with a search warrant in hand.

The man was processed and free by 5 p.m., leaving plenty of time to get arrested again, which he did at about 9:30 p.m. after being pulled over for an improper signal and having excessive tint on the car windows. Officers also found about half a kilogram of weed and drug paraphernalia in the vehicle.
Article content
The Law Offices of Steven R. Adams reports that a person carrying 227 grams to 2.3 kilograms of weed in Kentucky could be charged with a class D felony and face five years in prison and a $13,000 fine.
Other repeat offenders like to spread things out. That was the case for a 23-year-old U.K. man who was sentenced to 14 months in prison after getting caught three times for selling cannabis. His first arrest occurred in April 2020, then five months later and then two months after that.
Throughout the U.K., recreational cannabis is illegal. While possessing a class B drug like cannabis carries a maximum penalty of five years in prison, an unlimited fine or both, a person convicted of supplying or producing the drug could see top prison time upped to 14 years.
Article content
And yet other people opt to mix charges and in-person protests. That was the case for a 20-year-old Tennessean who, appearing in court on a simple marijuana possession charge, opted to spark a joint for all to see.
Although he later apologized for his actions in the busy courtroom, he argued that the display "was not a stunt." For the initial doobie demonstration, he spent 10 days in jail for contempt of court.
Like Kentucky and the U.K., recreational cannabis is not allowed in Tennessee. In fact, a first offence for possessing about 14 grams or less of weed could lead to a fine and up to a year in jail, per the National Organization for the Reform of Marijuana Laws.
Subscribe to Weekend Dispensary, a weekly newsletter from The GrowthOp.
This post was originally published by our media partner here.