This post is presented by our media partner The Growth Op
View the original article here.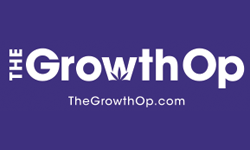 Article content
An 18-year-old Newfoundland man is facing charges after reportedly fleeing from police in Dildo late last month.
Article content
RCMP officers attempted to stop the vehicle at around 10 p.m. on Dec. 29, reports SaltWire. The driver allegedly opted to flee at a high speed through a residential area with his lights off.
Article content
The investigation is ongoing, but the man's vehicle has been seized and impounded and his licence suspended.
Between Dec. 30 and 31, another six individuals were arrested for impaired driving offences in Newfoundland and Labrador, per RCMP Traffic Services East. Four of the individuals tested positive for cannabis on roadside drug screening equipment.
RCMP officers conducted checkpoints in Holyrood and on Pitts Memorial Drive on Dec. 30, later arresting two men who tested positive for cannabis in Holyrood. The men were then transported to St. Clare's Mercy Hospital in St. John's where blood samples were obtained.
On Pitts Memorial Drive, a suspended driver was arrested by police after testing positive for cannabis. He was later transported to the Royal Newfoundland Constabulary in St. John's for a drug influence evaluation.
Article content
He was issued a further licence suspension and the vehicle was seized and impounded.
Later that evening, a woman was arrested around 9 p.m. after testing positive for cannabis on roadside drug screening equipment. She was transported to hospital for a blood sample, but officers are awaiting testing results to determine if charges of impaired driving are appropriate.
There are currently two approved roadside drug screening devices used in Canada, SoToxa and the Dräger DrugTest 5000. Each screening system also uses a saliva sample to test for the presence of drugs.
The federal government notes that testing at or over 2 nanograms (ng), but under 5 ng, of THC per millilitre of blood, is a summary conviction offence punishable by a maximum fine of $1,000. Those who test over 5 ng face a mandatory minimum $1,000 fine for a first offence, 30 days imprisonment for a second offence and 120 days imprisonment for a third offence.
We'd love to hear from you. Get in touch with feedback and story tips at thegrowthop@postmedia.com
This post was originally published by our media partner here.