This post is presented by our media partner The Growth Op
View the original article here.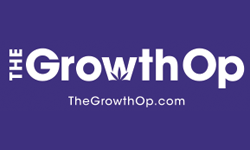 Article content
A man in Zimbabwe could face up to 15 years in prison if found guilty in connection with the 700 illegal marijuana plants he was allegedly growing on church property.
Article content
According to New Zimbabwe, the man was busted for unlawful cultivation of cannabis on Jan. 6 after police received a tip.
Article content
In the spring of 2018, Zimbabwe became the second African country to okay legalizing cultivating marijuana for medical and scientific purposes, according to Cannavigia.
Four years later, Business Daily reported the country had cleared the way for cannabis-based medical products to be sold, with Medicines Control of Zimbabwe opening applications for cannabis and hemp producers, manufacturers, importers, exporters and retail pharmacists. All producers must be registered and licensed.
Recreational cannabis remains illegal. GrowerIQ reports cannabis use and possession can result in a 12-year prison sentence. "It's also illegal to manage any premises where cannabis consumption takes place, and to possess any paraphernalia associated with cannabis-smoking," according to SensiSeeds.
Article content
The ZRP post attracted a range of comments, including those questioning resources being put into weed investigations. One poster noted, "This is a silly arrest, other countries are moving past this, the same countries which made it illegal, and are making products out of marijuana."
As always, though, there were one or two jokesters. "He thought it was grass, I promise," wrote one.
The Zimbabwe church was not alone in attracting cultivators who thought that places of worship would offer some sort of sanctuary to illegal grow-ops.
Last summer in the U.K., where recreational cannabis is also illegal, a church erected in 1875 was found to be housing about 350 cannabis plants. Again acting on a tip, the disused church was raided and the estimate $500,000 worth of marijuana plants found.
Another church in Armitage, U.K., which had not been in use for two decades, revealed 400 cannabis plants in 2020 as part of a "sophisticated" grow, complete with air ducts, lighting equipment and power banks.
Still in the U.K., a 19-year-old learned to never (drug deal) on a Sunday — or on any other day — after he was caught on suspicion of selling weed edibles out of his vehicle truck while parked behind a church.
We'd love to hear from you. Get in touch with feedback and story tips at thegrowthop@postmedia.com
This post was originally published by our media partner here.