This post is presented by our media partner The Growth Op
View the original article here.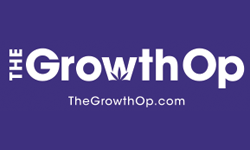 41-year-old violated parole by possessing bud and faces more charges after resisting arrest
Article content
Plenty of people have asked for "a light" over the years, but it's likely not such a great idea for someone who's on probation and packing cannabis to do so.
Article content
An arrest report from the Roseburg Police in Oregon came upon just such an individual last weekend.
Article content
A 41-year-old has been charged with resisting arrest and harassment after he was reported to be knocking on multiple doors asking for a lighter.
The police did not specify exactly why he needed a light, but it could have had something to do with the man possessing an unidentified amount of weed.
Both medicinal and recreational cannabis is legal in Oregon, with an individual 21 and older allowed to possess in private, among other things, as much as 227 grams of usable adult-use marijuana, 28 grams of cannabinoid extracts or concentrates, 10 weed seeds and four cannabis plants.
Article content
Smoking cannabis, though, is off limits in public, including common areas in apartments and hotels, highways and streets, schools, parks and playgrounds, premises used for public passenger transportation (such as bus stops) and amusement parks.
"A good rule of thumb: If someone outside of your home can see you, you're probably in public," the state government points out.
For the recently charged accused, having cannabis on hand represented a probation violation. That would have been bad enough, but the man, whose parole officer wanted him detained, managed to make matters worse by trying to flee the scene.
He was "taken into custody after a brief fight where he kicked an officer in the shin," the arrest report states.
Article content
Asking for assistance need not always be so confrontational, although one never knows if those doing the requesting actually get what they want.
Indeed, a putout man asked police in Dade City, Fla., three years ago if officers could lend a hand because his roommate had dipped into his stash. With adult-use weed being illegal in the state, which continues to be the case to this day, the officers declined and, instead, asked that the persistent, repeat caller to stop contacting officers.
And an Ohio driver was very fortunate to have been stopped by police for speeding. What wasn't so fortunate, though, was his decision to try to get rid of his cannabis by eating it before the officer could arrive at the vehicle.
Starting to choke and unable to properly breathe, a state trooper had to perform the Heimlich manoeuvre.
That was considerably more cop-friendly than the B.C. youth who greeted officers with a "single-finger salute" before being arrested for public intoxication.
We'd love to hear from you. Get in touch with feedback and story tips at thegrowthop@postmedia.com
This post was originally published by our media partner here.