This post is presented by our media partner The Growth Op
View the original article here.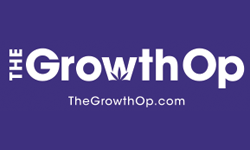 Mississippi accused taken into custody after swallowing drugs and fleeing police
Article content
A 47-year-old man in Mississippi whose master plan was to gobble down illegal cannabis and cocaine before police could get their hands on the evidence failed to avoid getting nabbed or undergoing tests to show drugs were in his system.
Article content
The man is now facing several charges after being spotted by Picayune Police Department officers at about 10:30 pm on Dec. 8 and figuring the best way to eliminate the illegal cannabis and cocaine he had on hand was to swallow it.
Article content
A first offence for possessing 30 grams or less of cannabis in the state brings with it a maximum fine of US$250 (about $338), but any more than that becomes a felony charge. Possessing 30 to 250 g of weed, for example, is punishable by one to three years' incarceration and a US$1,000 ($1,350) fine, according to the National Organization for the Reform of Marijuana Laws.
Article content
Cocaine possession carries far tougher penalties. Find Law reports possessing less than 0.1 g of coke is a misdemeanour carrying up to a year in jail and a US$1,000 ($1,350) fine.
If the amount reaches 10 to 30 g, though, the punishment becomes three to 20 years in prison, plus up to a $US500,000 ($675,000) fine. Anything exceeding 30 grams of cannabis is considered trafficking, the information adds.
According to WLOX, Picayune officers were responding to a call about a man obstructing traffic while riding an electric scooter on the roadway. Upon seeing the officers, the man fled the scene and led police on a foot chase.
But Magnolia State Live reports he ran less than 100 metres before officer managed to use a Taser to slow him down. While being apprehended, the man reportedly became combative and hit one of the police officers.
Article content
The whole incident earned the man a trip to local hospital after police officers were informed that the accused had swallowed the drugs. WJTV reported that after being taken to hospital to have his health checked out, additional cocaine and marijuana was found in accused's mouth.
He has been charged with a whole raft of offences, according to WJTV, namely four felony indictments for selling a controlled substance, three bench warrants with the police department, possession with intent to distribute crack cocaine, possession of cannabis, simple assault of an officer, resisting arrest by fleeing, disorderly conduct, obstructing traffic and possession of paraphernalia. Perhaps more amusing, though, are the two counts tampering with evidence.
Article content
The Mississippi man was hardly the first to try to swallow the evidence.
Just this past September, an uncooperative and impaired driver in Ohio tried to eat the evidence during a traffic stop. The stop was carried out after the man was seen running a red light, stopping abruptly in traffic, driving very slowly and weaving within his lane.
Also in Ohio, but during the summer of 2021, a driver directed to pull over for driving 151 km/h in a 113 km/h zone on Interstate 76 tried to eat the cannabis in the vehicle. Unfortunately, he ended up choking and needed the help of an Ohio State Highway Patrol trooper, who managed to perform the Heimlich manoeuvre.
We'd love to hear from you. Get in touch with feedback and story tips at thegrowthop@postmedia.com
This post was originally published by our media partner here.