This post is presented by our media partner The Growth Op
View the original article here.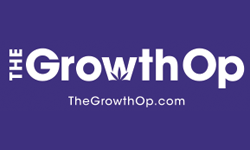 Levy on weed sales currently footed by provincially licensed pot shop owners
Article content
Manitoba's focus on eliminating the illegal cannabis market and protecting consumers is as strong as ever, but it suggests a six per cent fee partially meant to advance that goal should be eliminated given the progress made to date.
Article content
Provincial finance minister Cameron Friesen explains that federal legalization of recreational cannabis back in the fall of 2018 came with many unknowns.
Article content
Given the well-entrenched illicit market, the Manitoba government responded by introducing "the six per cent social responsibility fee (SRF) as a way to ensure retailers were contributing to the social costs, such as public education, safety and health care associated with legal cannabis consumption," Friesen says.
But four years into adult-use legalization, more than "50 per cent of the legal market has replaced illegal product," the minister points out.
Article content
Fee would be eliminated as of 2023
That progress has sparked the government's decision to table legislation under Manitoba's Liquor, Gaming and Cannabis Authority Act to remove the fee paid by all provincially licensed pot retailers for sales as of Jan. 1, 2023.
According to the Winnipeg Free Press, Manitoba has been collecting about $10 million annually via the SRF. StratCann reports that the province has brought in about $2.4 million to pay for social costs related to public education, safety, health and addictions.
"Four years into legalization, the cannabis market is maturing and the regulatory costs to the province have stabilized, leading to the repeal of the social responsibility fee and a new taxation regime for the long term," Friesen reports. As for the 2022 calendar year fees, these must be remitted by next June.
Article content
Manitoba having discussions with feds regarding cannabis excise tax
Though dropping the fee is good news for cannabis retailers, that doesn't mean that new costs aren't being contemplated that could potentially offset the gain.
Manitoba opted out when recreational weed was legalized, but the Winnipeg Free Press reports that Friesen has said conversations with the federal government have restarted to re-engage with the federal excise tax regime.
That, it's been suggested, might serve to replace the revenues government is losing by dropping the SRF.
According to CBC News, the minister notes that the province is in talks with federal officials "about piggybacking on the existing federal excise tax — which all other provinces are doing."
Article content
Currently, just the federal share of the excise tax ($0.25/gram of flower) is charged in Manitoba whereas if the province took its share of $0.75/gram, the tax would increase.
Information from the Canada Revenue Agency notes that cultivators, producers and packagers of both medicinal and recreational cannabis must be licensed. Among other things, a cannabis excise stamp "indicates that the cannabis product was intended for the excise duty-paid market and that the excise duty has been paid."
Per TaxPage, "the excise tax will be levied in the form of a flat rate based on the weight, or as a percentage of the sale price, with the greater of the two methods being applied."
Some pot businesses already behind on paying taxes
Article content
However, it is an obligation not all cannabis businesses are meeting, or at least not meeting on time. Marijuana Business Daily reported this past fall that unpaid taxes amounted to about $100 million for the first half of the federal fiscal year, which runs until Mar. 31, 2023, considerably higher than the $52.4 million total in all for the previous fiscal year.
Indeed, in its submission on the Cannabis Act review, the Cannabis Council of Canada is calling on the federal government to, among other things, "ensure the financial viability of licensed producers and processors" by fixing the federal/provincial/territorial excise tax and government distributor markups, as well as for Health Canada to immediately end regulatory fees.
Article content
With regards to Manitoba's recent announcement, Annick Beauchesne, co-owner of Babette Cannabis, told the Winnipeg Free Press of imposing the excise tax: "If that is suddenly a burden that the producers have to face then that cost, however you want to paint it, ends up coming around to the consumer anyway."
For most producers, the "excise tax structure is entirely unmanageable," said John Arbuthnot, president and CEO of Delta 9 Cannabis. "If there is a form of relief that our province can come up with for retailers, that is very welcome. Now, they have to take their next step and replace the cannabis excise tax for this industry to have a shot at long-term sustainable profitability."
Tom Doran, owner of the Jupiter Cannabis store in Winnipeg, told CBC News that with the oversaturation of stores and highly competitive market, repealing the fee amounts to a "significant amount of working capital that we can redeploy in our business into inventory and other parts of our business."
Article content
A tweet from cannabis retailer High Tide Inc. offered thanks for the announcement. Repealing the levy that cannabis retailers have had to pay since legalization "will protect the public by making it easier for legal retailers to compete with illicit operators."
Cannabis revenue up for province
Friesen notes in his statement that "the Manitoba government will continue to monitor legalization outcomes and continue to make evidence-based decisions going forward based on what is working and changing what is not working."
For the fiscal year ending Mar. 31, 2022, cannabis sales in Manitoba brought in more than $24 million for the province, up markedly from the previous year's earnings of $14.1 million.
We'd love to hear from you. Get in touch with feedback and story tips at thegrowthop@postmedia.com
This post was originally published by our media partner here.