This post is presented by our media partner The Growth Op
View the original article here.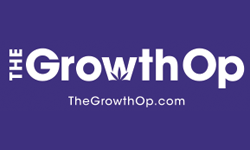 Northern Territory police find five suitcases full of illegal fireworks.
Article content
An Australian man who smelled like cannabis now faces charges after being stopped by police and found to be carrying a lot of fireworks and a bit of weed.
Article content
"It's an offence in the Northern Territory (NT) to drive if you have a prohibited drug in your body, measured by police using a saliva or blood test," notes information from the territorial government. A first offence for having a prohibited drug in one system could lead to a traffic infringement notice or five points as well as up to three months in jail.
"The only permissible way to use cannabis in the NT is for medicinal purposes and obtained with a licence," according to Australian National Character Check.
Not only was the weed illegal, but so were the fireworks.
Fireworks must be purchased from a licensed retailer and periods during which they can be used are few and far between.
Government information makes clear that approved periods for fireworks in 2022 are July 1 from 9 a.m. to 9 p.m. to sell them, July 1 from 6 p.m. to 11 p.m. to use them and July 19 a.m. to July 4 noon to possess them.
Article content
The recently busted driver was more than a day late to adhere to the rules. He has been issued a notice to appear in court for driving with a prohibited drug in his blood and possessing (not trafficable) a Schedule 2 drug.
With regards to the estimated $4,450 worth of fireworks, he was issued a $1,477 infringement notice for possessing fireworks outside the approved period.
Superintendent Mark Grieve of the NT police offers this caution: "Possession of fireworks became an offence at midday on Monday and we urge anyone who has unspent crackers to hand them to police now or risk a substantial fine."
Fireworks also figured prominently in the discovery of multiple drugs, including cannabis, in late June in Idaho.
Celebrations abruptly ended when police investigating a fireworks-related noise complaint found, among other things, THC wax, cannabis, psilocybin mushrooms, cocaine, prescription pills, drug paraphernalia, marijuana plants and related cultivation equipment.
In late 2020 in Cyprus, four men inside a van were found with 35 kilograms of cannabis and 300 kilograms of sparklers and fireworks.
Subscribe to Weekend Dispensary, a new weekly newsletter from The GrowthOp.
This post was originally published by our media partner here.