This post is presented by our media partner The Growth Op
View the original article here.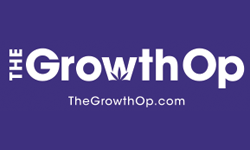 Article content
A weed getaway is more complicated than it sounds. While a person may live in a legal U.S. state, the drug's status of one's desired destination comes into play.
Article content
Beyond that, cannabis is federally illegal, meaning that transporting it across state lines is prohibited, even in those jurisdictions where it's legal.
Article content
Websites such as BudandBreakfast.com are facilitating these transactions, connecting guests with hosts who allow marijuana use on their properties. While having a much smaller pool of locations than websites like Airbnb, these services appear to be in demand and are finding more and more customers.
CNBC spoke with various hosts who provide these services and they offered a breakdown of their establishments and what makes their rentals stand out from the rest.
"I've really just tried to give people what they're used to, just with the added element of cannabis," said Nicole Butler, who rents out a cannabis bed and breakfast. With a price point starting at US $420 a night, Butler offers her guests a fully stocked cannabis bar and activities like yoga, CBD massages and more.
Article content
"I think the pandemic made people really appreciate experiences, self-care and just doing things that make them feel good," Butler said.
Similar listings provide people with a place where they can comfortably smoke weed, whether it's BYOB or offered at the location. Listings also provide guests with important information on local dispensaries and cannabis events going on in the area, all in the hopes of getting people excited to smoke some weed while on their vacations.
Although cannabis tourism remains a niche activity and something that demands significant research before making one's way out the door, more and more people are growing interested in the idea, looking for ways to monetize these experiences and providing customers with a good time.
As more U.S. states legalize recreational marijuana, more weed rental locations are likely to pop up, especially those that merge wellness and health that seems to be just what many cannabis users are searching for.
The FreshToast.com, a U.S. lifestyle site that contributes lifestyle content and, with their partnership with 600,000 physicians via Skipta, medical marijuana information to The GrowthOp.
Subscribe to  Weekend Dispensary, a new weekly newsletter from The GrowthOp.
This post was originally published by our media partner here.