This post is presented by our media partner The Growth Op
View the original article here.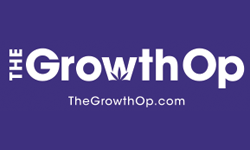 Dozens of retailers are reportedly using Bialik's name to promote and sell cannabis products.
Article content
Mayim Bialik has had a hard go with cannabis lately.
Article content
Last month, she drew the ire of some Jeopardy! viewers for a rather innocuous cannabis joke and now, according to a lawsuit filed Thursday in Florida federal court, dozens of CBD websites and online markets are falsely claiming she endorses their products.
The filing was obtained by Law360.
According to the complaint, Bialik, who holds a Ph.D. in neuroscience, is very particular about what products or companies she chooses to endorse. Despite that stance, dozens of retailers are using Bialik's name to promote and sell their CBD products as if she has endorsed them, according to Law360.
Article content
"Defendants misappropriate Bialik's name, likeness and/or persona by promoting, advertising and marketing, offering for sale and selling or causing to be sold the unauthorized CBD products by falsely suggesting Bialik has endorsed, is sponsoring or may be actively associated with such goods," it reports the complaint as stating.
According to the filing, while Bialik's image and likeness are used to direct potential customers to product pages, the association disappears once they click through.
Bialik is seeking injunctive relief, profits, punitive damages, attorney fees and litigation costs, according to Law360.
Bialik is far from the first celebrity whose association has been used without permission to sell cannabis products.
Article content
Last month, actor and activist Sacha Baron Cohen dropped a reported $11.5 million lawsuit against a cannabis dispensary that used an image and catchphrase of his Borat character in a billboard ad without his approval.
According to The Associated Press, a document filed in Federal Court in Boston notes that both Baron Cohen, 50, and the Massachusetts cannabis company, Solar Therapeutics Inc., which removed the ad three days after being sent a cease-and-desist letter, have agreed to dismiss the case.
In the lawsuit, Baron Cohen's lawyer noted that the actor would "never would participate in an advertising campaign for cannabis, for any amount of money" as he feels it would compromise his credibility as an actor and a social activist.
Article content
In 2020, Sir David Attenborough, whose voice has been a mainstay of nature programming narration for decades, was surprised to find advertisements claiming he was hawking a CBD product.
According to a former Facebook page, 'David Attenborough CBD Oil' was a big part of keeping the 96-year-old healthy and active, though the campaign was not rooted in reality.
Other celebrities whose likeness has been fraudulently used to sell cannabis products include Sanjay Gupta, Tom Hanks and Clint Eastwood, who was awarded $7.7 million in damages by a judge last year after Mediatonas UAB, a Lithuanian company, falsely claimed that Dirty Harry endorsed its products.
Subscribe to Weekend Dispensary, a weekly newsletter from The GrowthOp.
This post was originally published by our media partner here.