This post is presented by our media partner The Growth Op
View the original article here.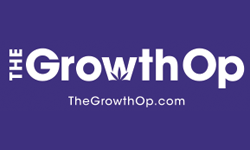 Police estimate the illegal farm seizure stopped more than $858K worth of weed from hitting the streets.
Article content
Two U.K. men discovered in the suspended ceiling of a property housing 900 cannabis plants this spring have been sentenced to spend the next 16 months incarcerated.
Article content
The men received identical sentences in late June after earlier pleading guilty to producing cannabis, according to the Leicestershire Police.
With recreational weed being illegal throughout the U.K., the maximum penalty for supplying or producing a Class B drug like cannabis is 14 years in prison, an unlimited fine or both.
Beyond incarceration, a forfeiture order related to money and drugs was granted on July 6. As such, both the weed and cash will be destroyed.
This past May, the men, aged 36 and 23, were found in the home after officers executing a warrant in Coalville came upon 900-plus cannabis plants, whose value was said to top $858,000. Cultivation equipment was also recovered.
The confiscation "resulted in hundreds of plants being recovered and stopped from reaching the streets of Leicester, Leicestershire and Rutland," says P.C. Joel Tarplin, the investigating officer, adding the clear intention of the defendants was to "produce a large amount of cannabis for financial gain."
Article content
Tarplin noted that despite the good result, "we are in no way complacent and know where one gap is opened, another is waiting to be filled."
He called on the public to help identify suspicious premises and report them to police. Pointing out that cannabis farms can crop up in places from homes to shop, some things to look out for include a strong cannabis odour, lots of visitors, vulnerable adults, excessive security measures, covered-up windows and bright lights day and night.
The suspended ceiling proved an inventive, albeit unfavourable, hiding spot for the two men.
Other failed attempts at evasion have included the 20-year-old weed dealer in the U.K. who was discovered in a bush and the Australian man who picked a stormwater drain as his hiding spot.
Subscribe to Weekend Dispensary, a new weekly newsletter from The GrowthOp.
This post was originally published by our media partner here.