This post is presented by our media partner The Growth Op
View the original article here.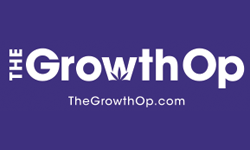 Clinic owner has not been charged with any crime
Article content
Though recreational cannabis has been legal in the state of Michigan since 2018, one cannabis clinic owner recently had his home and business raided by 40 police officers.
Article content
Great Lakes Hemp Supplements, a CBD supplier which also sells some medical cannabis products to licensed patients, was raided last week, reports MLive.
Article content
Clinic owner Michael Thue said the business has been operating for 13 years without issue and attributes the raid to confusion on the authorities' part and changes to the way the state's hemp businesses are licensed.
The raid was conducted by police with the state's Marijuana and Tobacco Investigation Section, which investigates cannabis-related activities that are taking place outside the purview of the Cannabis Regulatory Agency (CRA).
Article content
According to a search warrant viewed by MLive, police were looking for "evidence to assist in the investigation of narcotics manufacturing and trafficking, continuing a criminal enterprise, unlicensed marijuana grow and violation of the Michigan Medical Marijuana Facilities Licensing Act."
Thue, however, said his business operates legally under Medical Marijuana Act, and he would have gladly "sat down and showed them how I operate my business at any time if they had asked."
In addition to the clinic, the officer's also raided Thue's home, where more than 400 suspected cannabis plants were seized and destroyed, along with 50 suspected peyote cacti and six bags of suspected psychedelic mushrooms.
The psychedelic substances were grown by a friend and member of the Native American Church, according to Thue, who is federally protected from prosecution. The plants, he says, were grown by his father and friend who are each permitted to grow up to 12 plants per registered patient.
Article content
Thue added that his hemp farm plot was empty this year as he let his license expire, though he usually registers about 1,100 hemp plants with the Michigan Department of Agriculture and Rural Development. Earlier this year, the CRA took over monitoring the "processing, production and sale related to hemp extracts."
At the clinic, the manager told MLive that, on the day of the raid, things were unfolding normally until about 12 members of the state police entered the store with guns drawn.
"We literally have large vinyl (decals) in our windows that tell people what we do and who we are," the manager told MLive. "If we would have thought, at any point, that we were doing something illegal, I don't think we would have done that."
Article content
The manager added she's now "terrified" of coming to work. Thue has not been charged with any crime, though the investigation is ongoing.
Jamie Lowell, a member of Michigan's cannabis community who co-hosts an industry podcast told MLive that regardless of what the issue was with Thue's clinic, "paramilitary invasion for cannabis activity is no longer appropriate," adding police could "taken a more practical approach."
In a video posted to Facebook, Thue said it's always been "all about the patients" at the clinic and he was raided because he let his hemp license expire.
"There's just been a lot of breakdown in the program over the last couple of years that has caused me to go back to growing with our caregivers," he said, adding there have also been increased calls for enforcement against unlicensed cannabis entering the market.
Article content
Last month, Michigan Gov. Gretchen Whitmer announced Brian Hanna would be taking over as acting executive director of the CRA. Hanna enters the position with a law and military background, including working as a criminal intelligence manager and analyst with Michigan State Police and as a deputy sheriff for Kalamazoo County.
Robin Schneider, director of the Michigan Cannabis Industry Association, told MLive that she expects CRA enforcement to increase under Hanna's leadership, including spot inspections and inventory audits.
Schnieder added that she's already received calls from licensees that the CRA is doing "long inspections, surprise visits and things like that."
"I think our members expect there to be good enforcement to make sure that everybody is playing by the rules," she added.
Subscribe to Weekend Dispensary, a weekly newsletter from The GrowthOp.
This post was originally published by our media partner here.