This post is presented by our media partner The Growth Op
View the original article here.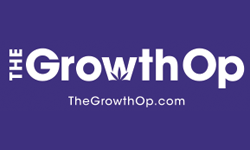 Michigan's Cannabis Regulatory Agency provides more than $16 million in funding for clinical studies
Article content
Michigan's Cannabis Regulatory Agency is funding further research focused on cannabis and the treatment of post-traumatic stress disorder (PTSD) in veterans.
Article content
Researchers at the Wayne State University (WSU) School of Medicine and the Eugene Applebaum College of Pharmacy and Health Science are behind the clinical studies, which have been awarded US$12.5 million (just over $16 million) in funding.
The two large-scale randomized controlled clinical trials will evaluate the efficacy of cannabis and cannabinoids for improving behavioural health in U.S. military veterans living in Michigan, according to a news release from WSU.
Article content
Each study is slated to run over a five-year period.
The initial trial seeks to establish whether cannabis combined with Prolonged Exposure (PE) Therapy can improve therapeutic outcomes for U.S. military veterans with PTSD.
"Post-traumatic stress disorder is a debilitating condition that often affects U.S. Armed Forces veterans and can lead to increased risk for suicide. There is an urgent need to develop treatments for PTSD, particularly focused on improving quality of life and mental health symptoms," Dr. Leslie Lundahl, an associate professor of psychiatry and behavioural neurosciences, said in the statement.
Lundahl added that the research could also have broader implications for veteran and clinical communities through its "impact on education, health care policy and improved health care utilization."
Article content
The second project, "Investigating the Therapeutic Impact of Cannabinoids on Neuroinflammation and Neurobiological Underpinnings of Suicide Ideation in Veterans with PTSD," is said to be the first-ever neuroimaging study of cannabis treatment in U.S. Armed Forces veterans with PTSD, according to Dr. Hilary Marusak.
"We will examine the neurobiological changes that may be associated with the therapeutic effects of controlled cannabis/cannabinoid dosing in the context of an ongoing 12-week randomized controlled trial," Marusak reported.
"We will use state-of-the-art brain imaging approaches that are targeted at neurobiological mechanisms known to underpin PTSD and suicidality," she added.
Article content
Both studies are part of Warrior CARE, a School of Medicine research program created to understand how cannabis affects mental health in veterans.
In Canada, it is estimated that up to 10 per cent of war zone veterans will experience PTSD, while others may experience at least some of the symptoms associated with the condition.
Veterans living with PTSD are at increased risk of suicide, depression, substance use disorders, sleep disturbances and even cardiovascular events, such as stroke, according to WSU.
Last year, Mydecine Innovations Group announced it was conducting international research into the efficacy of psilocybin and psychedelic-assisted psychotherapy to treat veterans and first responders with PTSD.
Article content
The clinical trials are being overseen by Dr. Rakesh Jetly, who spent more than 30 years as a medical officer and psychiatrist in the Canadian Armed Forces, including deployments in Rwanda and Afghanistan.
"This is not a trial of Paxil or a trial of Prozac. This is a medication-assisted psychotherapy trial — this is the substance with psychotherapy, that's what we're studying," Dr. Jetly told The GrowthOp in 2021.
The company is working with researchers at the University of Western Ontario and the University of Alberta, as well as Leiden University Medical Centre in the Netherlands, and is planning to include additional clinical sites in the U.S., Europe and Australia.
Earlier this week, figures from Veterans Affairs Canada revealed that the government is on track to spend nearly $200 million this year on medical cannabis for former service members.
Subscribe to Weekend Dispensary, a weekly newsletter from The GrowthOp.
This post was originally published by our media partner here.