This post is presented by our media partner The Growth Op
View the original article here.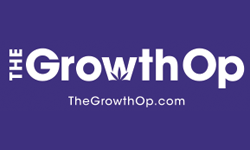 Dust-up between fan and Iron Mike occurs as the flight prepares to travel from San Francisco to Miami on 4/20
Article content
Mike Tyson's plane trip to a cannabis event on the most mellow of weed days, 4/20, took a decidedly ugly turn when the former heavyweight champion was recorded punching an overzealous fan who reportedly just wouldn't shut up.
Article content
Iron Mike, 55, was set to speak Benzinga Cannabis Capital Conference in Miami a day after weed's unofficial holiday, but was supposed to travel cross-country by plane to get there.
Earlier on Apr. 20, Tyson made an appearance to promote his cannabis brand Tyson 2.0 at San Francisco's 4/20 cannabis festival in San Francisco's Golden Gate Park, per SF Gate.
It was during preparation for the flight to Miami that mellow turned to mauling.
In a cellphone video obtained by TMZ Sports, Tyson landed a few hard hits on a fellow passenger on the JetBlue flight after the fan apparently got under the skin of the boxer-turned-cannabis entrepreneur, according to Local 10.
Article content
What apparently pushed Tyson over the edge, the station reports, was that the man, who had earlier taken a selfie with Tyson, "wouldn't stop talking in his ear from behind him."
Warning: Video content is graphic and violent.
Article content
According to TMZ Sports, a representative for Tyson claims the fanatical fan was harassing the boxer and threw a water bottle at him just before fists started flying.
The outlet states it obtained footage showing that the passenger was left bloodied, with a witness saying medical attention was needed.
A man, believed to be the person taking the cellphone video, can be heard saying: "My boy just got beat up by Mike Tyson … he got f—– up. Just trying to ask for an autograph, man."
A Facebook post by the San Francisco Police Department doesn't mention names, but notes that officers assigned to its Airport Bureau were dispatched to a physical altercation on-board a plane at the San Francisco International Airport.
The cops detained two subjects believed to have been involved in the incident. "One subject was treated at the scene for non-life-threatening injuries," the press release states, adding that the person "provided minimal details of the incident and refused to co-operate further with the police investigation."
Article content
Both subjects were then released pending investigation, report the police, who report the video in question surfaced following the initial probe and has since been forwarded to the local sheriff's office.
Article content
Global Cannabis Times reports that Tyson was supposed to be the keynote speaker at the conference in Miami, but did not speak following the incident.
But he and business partner, retired professional wrestler Rick Flair, did attend an after-party. A Twitter photo of the two shows a still-punching, but considerably happier, Mighty Mike.
Tyson has been selling weed products since 2016 and has entered into several cannabis partnerships, ranging from nootropic supplements with Jones Soda and Wesana Health to the full Tyson 2.0 slate of flower, concentrates and consumables with Columbia Care.
In December, it was announced that the Tyson 2.0 line was available at 100-plus retailers in California. Each product "has been personally tested and approved by me," Tyson said in the statement.
Subscribe to Weekend Dispensary, a new weekly newsletter from The GrowthOp.
This post was originally published by our media partner here.